Launching a startup? Here are 7 podcasts you should listen to

Harry Dry
May 21, 2019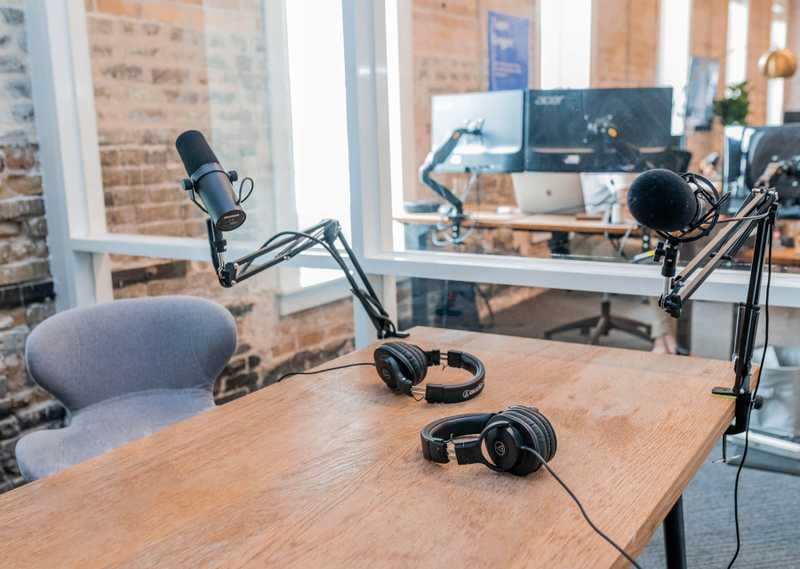 There's so many different podcasts in the startup space these days that it can be difficult to know where to start. And then when someone gives you a recommendation there can be several dozen episodes to choose from and it's difficult to find the right one.
To help solve that problem, the team at Crowdform have compiled our top 7 must listen podcast episodes for anyone trying launching a startup. Enjoy!
1. Masters of Scale - Brian Chesky (Co-founder of Airbnb).
In this podcast Brian Chesky tells the story of how he and co-founder Joe Gebbia went from $25,000 and $10,000 credit card debt respectively, to building one of the most well recognised brands in the world.
The overarching theme of the podcast is the importance of doing things which don't scale. For instance example travelling from California to New York just to knock on the doors of the first dozen Airbnb hosts hoping to earn their trust.
Memorable Quote: We had a saying that you would do everything by hand until it was painful.
Length: 30 mins
2. How I built this - Sara Blakley (Founder of Spanx)
In this podcast Sara tells the story of how she went from selling fax machines to launching Spanx and becoming America's youngest female billionaire.
Memorable Quote: In the middle of my meeting with her, I could tell I was losing her…so I said, "You know what, will you come with me to the bathroom ..."
Length: 30 mins
3. Y-Combinator - Jessica Livingston (Co-Founder of Y-Combinator)
Jessica is founding partner of the Y Combinator, a seed stage venture investor firm which has helped the likes of Reddit, Stripe and Airbnb, grow to billion dollar companies.
In this podcast with Sam Altman, Jessica shares everything she's learnt from seeing more than 1000 companies succeed and fail.
Memorable Quote: If I had to say the most important traits of the most successful founders, determination is by far the most important.
Length: 35 mins
4. Indie Hackers - Pieter Levels (Founder of Nomad List)
Pieter Levels is the founder of Nomad List, the biggest crowdsourced database of cities in the world, which connects 10,000+ remote workers on a paid online social platform.
In this podcast Pieter talks about how took a leap of faith, learnt on the job and just started shipping products.
Memorable Quote: Make things for yourself and solve your own problems.
Length: 1 hour 30 mins
5. How to Start a Startup - Adora Cheung (Founder of Homejoy)
This podcast is all about growth!
Adora explains how just relying on friends, niche influencers and cold calls she was able to grow Homejoy to two hundred users. And then explains how she transitioned to more scalable methods such as Search Engine marketing, display and Facebook ads once they had initial momentum.
Memorable Quote: When we started Homejoy, we were the cleaners ourselves and we found out really quickly that we were very bad cleaners.
Length: 50 mins
6. Build Your SaaS - Marketing Tactics
In this podcast Jon Buda and Justin Jackson talk about a great variety of tactics you can use to get the word out about your SaaS product. Covering everything from how to build pre launch hype, to baking SEO into your product.
Filled with actionable tips, this podcast is great for anyone trying to get their startup off the ground.
Memorable Quote: SEO is the biggest growth lever that you have and it's something that you should prioritize.
Length: 30 mins
7. How I built this - Beto Perez & Alberto Perlman (Founder of Zumba)
Back in 1998 aerobics teacher Beto Perez forget the music for the aerobics class he was teaching. Instead he played an old hip hop music tape and improvised a new dance on the spot.
This podcast tells the remarkable story of Zumba: How two co- founders continuously defied the odds and created the largest fitness program in the world.
Memorable Quote: Ok. Let's do it! You wanna be my business partner?
Length: 30 mins
If you enjoyed this reading, be sure to check out last weeks interview. We spoke with Julia Enthoven, CEO of Kapwing, about everything from the challenges of building a great team to the worst advice she was ever given.
---

Harry Dry