Startups for Realists #3 – with Julia Enthoven, CEO of Kapwing

Harry Dry
May 7, 2019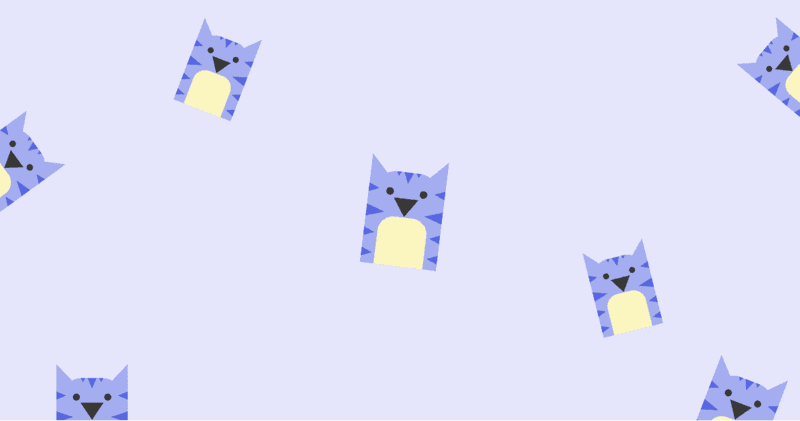 In Startups for Realists, we talk to people in the world of startups about the realities of their day-to-day work – the good, the bad and everything in-between.
This week we spoke to Julia Enthoven, cofounder and CEO of Kapwing. A modern platform for creating digital media (video, GIFs, images, audio, and more). They build easy, accessible, and collaborative tools for so that anyone can make what they want from the browser rather than needing to learn a heavy, professional desktop program. Kapwing has served tens of thousands of happy customers and last year raised a $1.7M seed round led by Kleiner Perkins.
What does your typical day look like?
I wake up between 6 and 7am, without an alarm clock on most days. I'm definitely a morning person, so I typically wake up and immediately do some work before going for a run, showering, and heading into the office by about 10am. We do a standup at 11am and lunch around noon everyday, and since we're still a small team we all order food, eat, and play cards together at lunch time.
As CEO, my schedule changes quite a bit depending on the day and our priorities. Right now, I spend about 40% of my time recruiting: taking phone calls with new candidates, reaching out to people, writing job descriptions, and reading through interview feedback. On other days, I might spend most of the day doing heads-down work - developing product strategy, writing content for our blog, preparing for fundraising - or in meetings with investors or potential partners. People start leaving around 6pm, and I generally stay in the office until about 6:30 before heading home.
The tradeoff of being a morning person is that I'm not a night owl; my brain shuts off after about 8pm. I'm often asleep before 11pm! I typically see friends and sometimes go to startup meetups in the evenings.
What's your office setup?
I spend a ton of time on my phone since staying close to customers on social media is an important part of my job. Here's a mobile screenshot.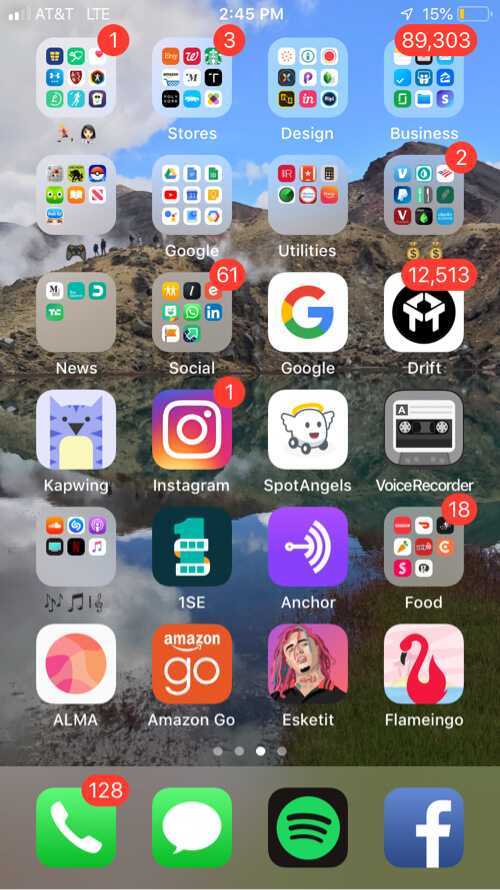 My iPhone
Do you see that scary 12k notification bubble? That's our customer support portal. People are constantly pinging us on Drift for help with the videos/images they're making on Kapwing.
This is an unpopular opinion, but ...
Here's three:
I think blockchain will be a mostly irrelevant technology by 2025 (except for in cases of government subversion or illegal activity)
I don't think YCombinator is worth it in 2019
What's your measure of success?
For me, success is three things.
First, am I stretching myself and pushing myself to learn and grow rather than settle into what's comfortable. I'm still early in my career, so I must be constantly pushing myself for more efficiency.
Second, is my life healthy and balanced? Am I getting enough sleep and exercise, spending enough time with friends and family, learning new things and exploring the world? I work best when I have balance in other areas of my life, so focus on friends/family/fitness makes me both happier and more productive.
Third, are the products I'm building having a positive impact on the world? I have to be working on a product I care a lot about. Kapwing is a creative suite that's simpler and more accessible than leading software, so I love that we expand access for people who might have otherwise not been able to express themselves, promote their business, or share their story.
Tell me about your most costly mistake?
I've only been an entrepreneur for 18 months, so our mistakes have been pretty low-impact so far in the scheme of things. We've done so many things that didn't work at all, but I would call these experiments, not mistakes.
Fundraising was difficult, and I made many mistakes when talking to investors that I would change if I could go back. We also made several mistakes when trying to recruit our first engineers. We invested too much time in too few candidates, so it took us a long time to hire our first person. We turned away a strong female engineering candidate because we didn't have the bandwidth to interview her; now I realize this was a big mistake and that we should have made time.
What's the worst advice anyone has ever given you?
I've been told many times in my life that I'm just "not cut out for" something, or that because I'm "not a natural" I'd never be good at it. For example, I struggled in the first few weeks of my first computer science class at Stanford, and an upperclassman friend (a computer science major and TA) told me that if I was struggling now, I should seriously consider dropping the class because I'd probably never be good at CS. I'm glad that I didn't heed his advice because I went on to study Computer Science, intern as a software engineer at Apple, and work at Google. People have also told me that I wouldn't be a CEO, product leader, and entrepreneur, but I've ignored their advice to start Kapwing.
I'm a fiere proponent of the growth mindset, an attitude and belief that every skill is learned and can be developed with practice. No one is good at something (like pitching investors or recruiting engineers) the first time they do it, and I focus on improving rather than getting discouraged by my weaknesses. The growth mindset pillar has allowed me to grow into roles I'm not qualified for and embrace rather than avoid failures. It's an important cultural value at Kapwing.
More money, more time, or more energy?
More time. If I didn't need to sleep as long, I could do so much more and live a more balanced life. Just think about all the meme templates I could make!
If you enjoyed this reading, be sure to check out last weeks interview. We spoke with Corey Haines, Head of Growth at Baremetrics, about everything the worst advice he was ever given to the superficial pressures we place on ourselves at work day.
---

Harry Dry