Startups for Realists #2 – with Corey Haines, Head of Growth at Baremetrics

Harry Dry
May 2, 2019
In Startups for Realists, we talk to people in the world of startups about the realities of their day-to-day work – the good, the bad and everything in-between.
This week we spoke to Corey Haines, Head of Growth at Baremetrics. They provide metrics, dunning, and engagement tools for SaaS & subscription companies. With one-click integrations and turn-key tools, startups trust Baremetrics to get the insights and fundamental tools they need to drive sustainable business growth. They serve over 750+ startups that account for over $1B in annual revenue and have pioneered the way for Open Startups to bring more transparency and honesty to what it's like building a business, including sharing their own metrics and journey.
What does your typical day look like?
I start every day the same way: Wake up around 7am, drink protein smoothie, read a book or my Bible for ~20 minutes, walk the dog for ~30 minutes, workout for ~30 minutes on Monday, Wednesday, and Friday, and then get ready for the day. I'll begin with catching up on Slack messages, email, and prioritising tasks for the day. Then I usually spend the rest of the morning on whatever my focus is for that day. The tasks I spend the most time on are writing blog posts, following up with trialing users, recording demos, working on adoption for add-on features with customers, and planning new experiments to run.
I schedule all my calls and meetings on Monday, Wednesday, and Friday in the afternoons, which usually gets filled with meetings with customers, demos with trialing users, calls with partners, and getting help and advice from others in the industry. If I'm not in a meeting, I'll use that time to continue work on a project we're working on. Some examples include: New homepage, new on-boarding setup, webinars, launching a new feature, prospecting larger customers, and guides/articles for the blog.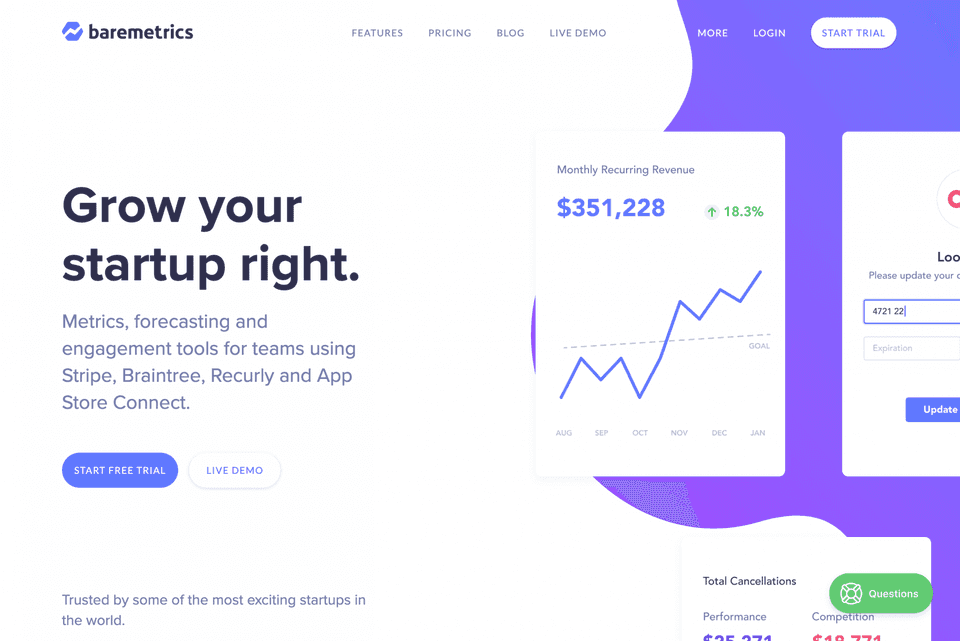 What's your office set-up?
I work from home in our spare bedroom with a desk I found on Amazon, your standard desk chair, a 2018 13" MacBook Air, and an LG external monitor. Besides my mouse and mousepad, the only other thing on my desk is usually my AirPod case and a glass of water (stay hydrated!).
Some days I'll walk to a coffee shop to work for a couple of hours or even go to the San Diego Zoo (which is also walking distance for me) and post up there in my secret spot to do some writing or research.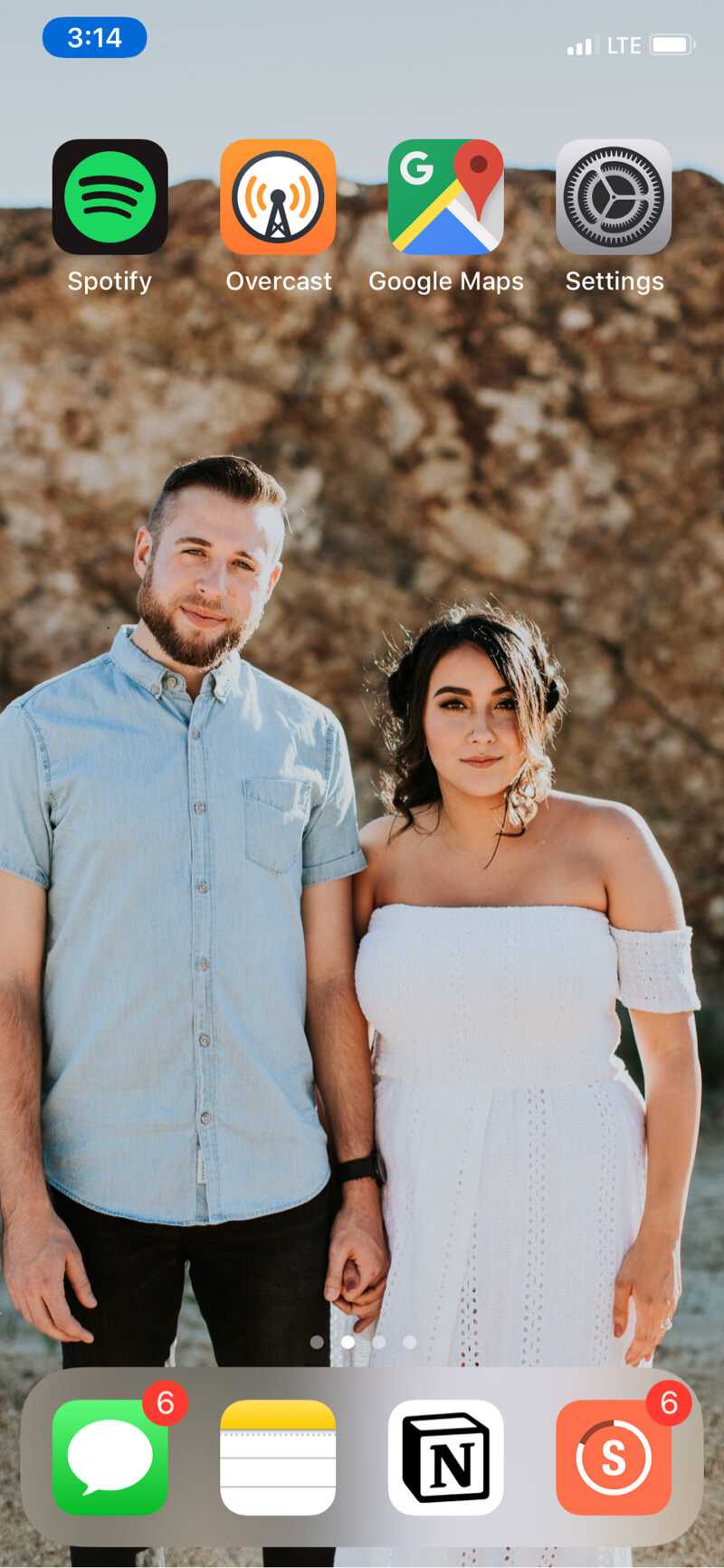 My iPhone screen
This is an unpopular opinion but ...
Most of the pressures we put on ourselves at work are superficial. Website traffic, leads, deadlines, response time, revenue targets, even the amount of hours we work are mostly made up. I'm a subscriber to running a calm company, deep work, essentialism, and putting the customer first. When you focus everything you do on adding value to someone else — namely your customers — and you have the focus and freedom to do that, all the other stuff will follow. Yes, goals are good, and they help us quantify what we want to achieve, but you can't let superficial things drive everything you do. Focus on what matters most.
What's your measure of success?
Success isn't as much about achieving something as it is about continuing something. Success at Baremetrics means continuing to build and improve a world-class product to help startups grow, continuing to increase revenue and profit, hitting our KPIs for MRR (and ARR), ARPU, Churn, LTV, and Quick Ratio, and continuing to enjoy the freedom, flexibility, and opportunities to work on edifying things every day
Success personally means doing everything I can to continue contributing to the success of Baremetrics, learning and building skills to start my own business, and having the work/life integration to maximize time with my family, friends, church, and projects.
Tell me about your most costly mistake?
I've been fortunate enough to not be directly responsible for any huge mistakes but I've definitely been involved in a couple that I should have taken more responsibility in. In my early days at another company, our marketing team was considering hiring an agency to help us with projects we didn't have the bandwidth to do. I didn't feel right about it due to the lack of planning and expectations but decided not to say anything and encouraged us to move forward because (selfishly) it meant less work for me. After two months and ~$20k later, we didn't have anything to show for and decided to fire them. It wasn't necessarily even their fault — we just weren't in the right place and didn't have the foresight to plan correctly.
What's the worst advice anyone has ever given you?
I was once told to never admit that I didn't know something. This person was trying to give me career advice and after asking me what I felt one of my strengths was, I told them that I'm not afraid to ask the dumb questions and welcome learning from others when I don't know something. They were shocked and strongly advised me to stop that immediately and pretend like I knew just enough to not be questioned, and that way I could always be seen as someone with answers. I kindly thanked them, but I believe strongly in transparency, vulnerability, and a relentless pursuit of learning more. I can thank my career to admitting when I don't know something and asking for help. Never be afraid to ask the hard, dumb, or vulnerable questions.
More money, more time, or more energy?
We all have 24 hours in a day, and I'm pretty happy with my level of energy and focus, so I think I'd choose more money. I'm a strong believer in making money work for you. Using money to invest in an asset or outsourcing something to someone else who can do it much better than you is essentially getting more time and focus. Assets that make money unrelated to the amount of time you spend on them and being able to pay someone to do something so you don't have to yourself allows you to multiply yourself and achieve far more than you'd be able to alone.
If you enjoyed this reading, be sure to check out last weeks interview. We spoke with Tom Evans, COO of EmailOctopus, about everything from the day to day runnings of a remote team to his "unpopular opinion" about pricing strategy.
---

Harry Dry