Startups for Realists #1 - with Tom Evans, COO of EmailOctopus

Harry Dry
Apr 25, 2019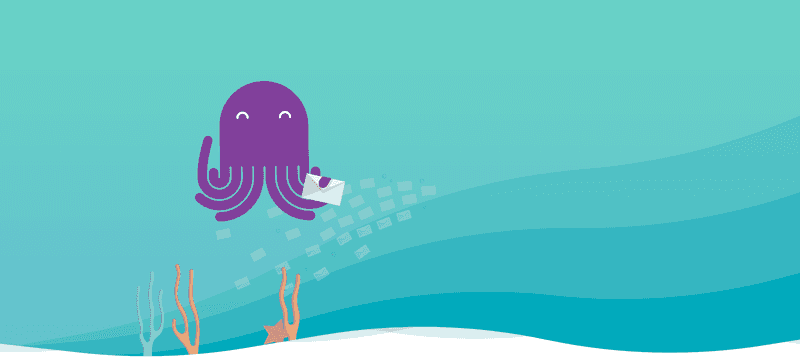 In Startups for Realists, we talk to people in the world of startups about the realities of their day-to-day work – the good, the bad and everything in-between.
This week we spoke to Tom Evans, the COO of EmailOctopus, a bootstrapped email marketing platform, with a focus on simplicity and low-cost (around 1/3rd of the price of MailChimp) all whilst offering excellent customer support. Over the last 5 years, they've helped more than 30,000 organisations send over 6 billion emails.
What does your typical day look like?
I enjoy my sleep, so try to wake up around 8.30. After catching up on the news and getting ready for the day I switch onto EmailOctopus work. The first half-hour of the day is spent quickly checking up on our reports, numbers, and emails from customers which have come in overnight. Most of the morning reports have now been automated so I can see our acquisition figures on a day/day or month/month comparative basis at a very quick glance.
At 10am everyone on the UK timezone has a standup, done over a Slack call, and chats about their upcoming day. In this call I raise any support tickets which I feel need extra attention from Albert, our Customer Success lead, or might need technical input from Ben our Manchester-based developer. We're fully remote so regular calls to make sure everyone is aligned are incredibly useful.
The majority of my day then is spent on a mix of marketing and product development tasks. As we're newly into Q2 a lot of my recent workload has been looking at our product roadmap and spec'ing out the big features which we're due to start work on. We've got one really big, business changing product, launching this quarter which has taken up a fair amount of time, as is the new PSD2 regulation. Any regulatory work is time-consuming.
Towards the end of the day, at 5.30pm we have another team chat as those on the USA/Canada timezone come online. We all try to keep our calendars clear between 4pm and 6pm to allow ad-hoc chats.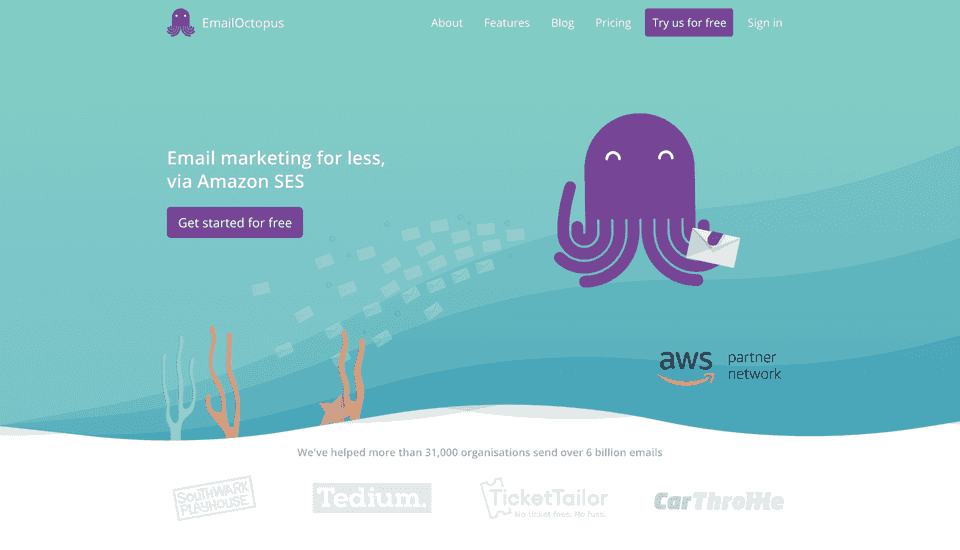 EmailOctopus — Used by more than 31,000 organisations
What's your office set-up?
I work from a mix of home and an office space in Hackney Downs, which I share with a friends company. My desk is rarely tidy, usually filled with discounted yellow sticker sweets and chocolate from Tesco. I work on a 13" MacBook Pro, one of the new ones with the annoying buggy keyboard (it's already been in for repair once) and don't bother with an external monitor.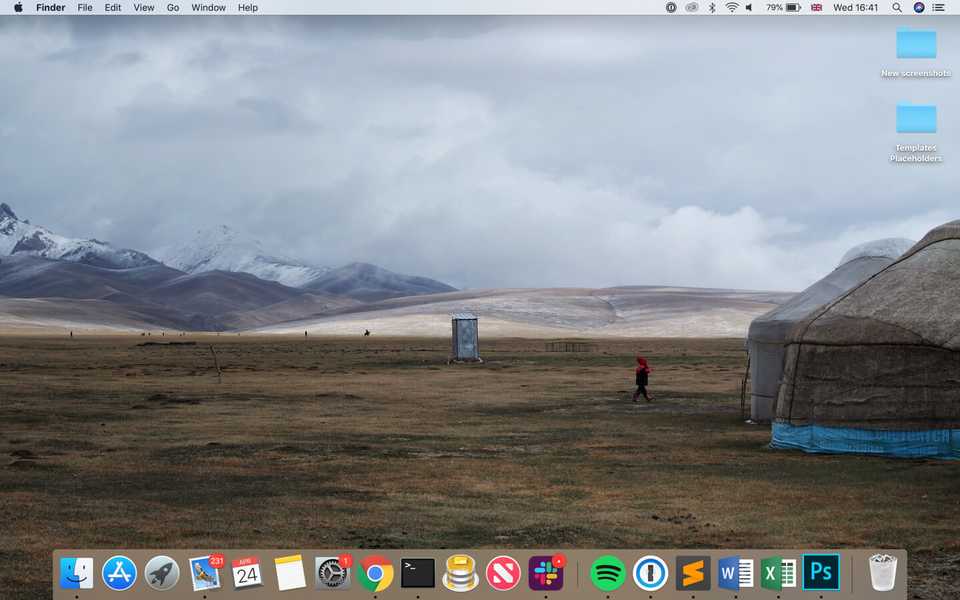 My desktop set-up
This is an unpopular opinion but ...
It's more than OK to compete on price. Conventional software business advice is to not undercut or charge less and instead create 'value'. I, personally, don't see an issue with it. Every other industry has players competing on price whether that's Ryanair in the airline industry or Aldi in food.
Software is one of those industries where it's commonly recommended that you don't do that - but look at how much server and storage costs have decreased over the last 10 year, then consider the likes of Intercom, Salesforce, and MailChimp have never reduced their prices. They just add bulk and bloat to their platform to justify prices which detracts from the overall user experience. Why pay for features that the average person doesn't use? We look to offer the features that 90% of email marketers need at around 30% of the price.
What's your measure of success?
Success and my measure of it differ depending on how I look at it. From a company perspective we look at MRR as an indicator of general success, I check that on a daily basis, naturally we want to increase it and hope to double it this year but it's important to do it in the right way.
Personally I'm driven by a good work-life balance, where I can make a difference in the local community - working in a SaaS business allows me, and all my colleagues, the opportunity to do that. Knowing that we are growing, have secure recurring revenue reduces the stress that other sales orientated business may have.
Tell me about your most costly mistake?
I've made many mistakes, but my biggest one was around 5 years ago - at my last company, a travel agency, where I worked as a Product Manager. I was in charge of all the A/B testing and put live an A/B test on the checkout page. It was designed to redirect 50% of traffic to an alternate variation, but the redirect caused an infinite loop which not only meant that those 50% of people couldn't purchase but the infinite loop put so much stress on the servers that it brought the site down. Financially it was hugely costly (we're talking tens of thousands) and it was also costly to my teammates who were on call, up late, fixing the server issues. Thankfully it was an environment that accepted by rapid experimenting with the product, failures/mistakes could happen. I fully owned up to it, bought a round of beers for the team, and we put in place protocols so it never happened again.
What's the worst advice anyone has ever given you?
I genuinely cannot remember any particularly bad (or good) advice, that I've been given. I'm pretty bad at taking advice in general, I listen to it, but like to forge my own way. I think it's important when being presented with any advice that the person giving it likely is offering it based on different information and with a very different background or privilege.
More money, more time, or more energy?
If there was an option for "More focus", that'd be it. With so many distractions these days I'm aware I'm almost always working, but never at 100%. I long for being totally out of the loop, unaware what was going on either at work, or in the broader news. I last experienced that on holiday, where I was in a country without any phone signal - it was blissful having a whole week away from Brexit and the business.
---

Harry Dry