Startups for Realists #5 – with Jonny White, Founder of Ticket Tailor

Harry Dry
Jun 18, 2019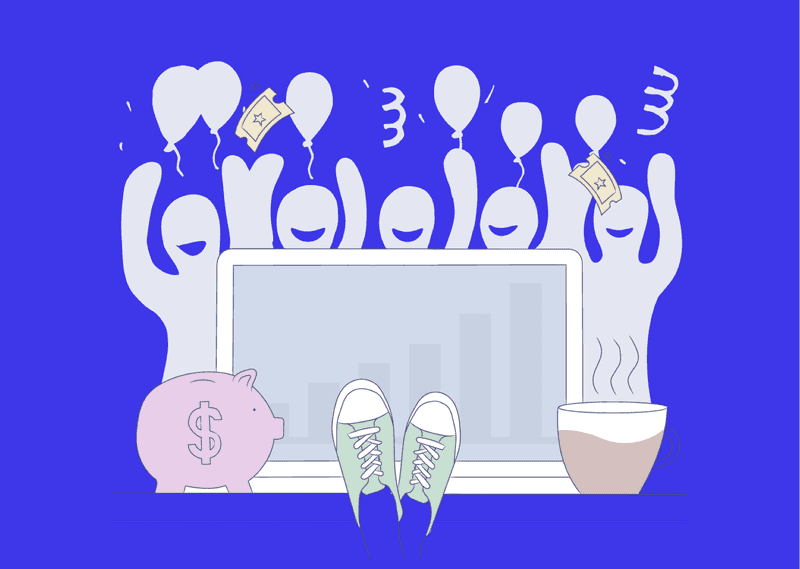 In Startups for Realists, we talk to people in the world of startups about the realities of their day-to-day work – the good, the bad and everything in-between.
This week we spoke to Jonny White, founder of Ticket Tailor, a low fees ticketing platform for events of all sizes. Ticket tailor was founded 8 years ago and now sells over 5 million tickets a year.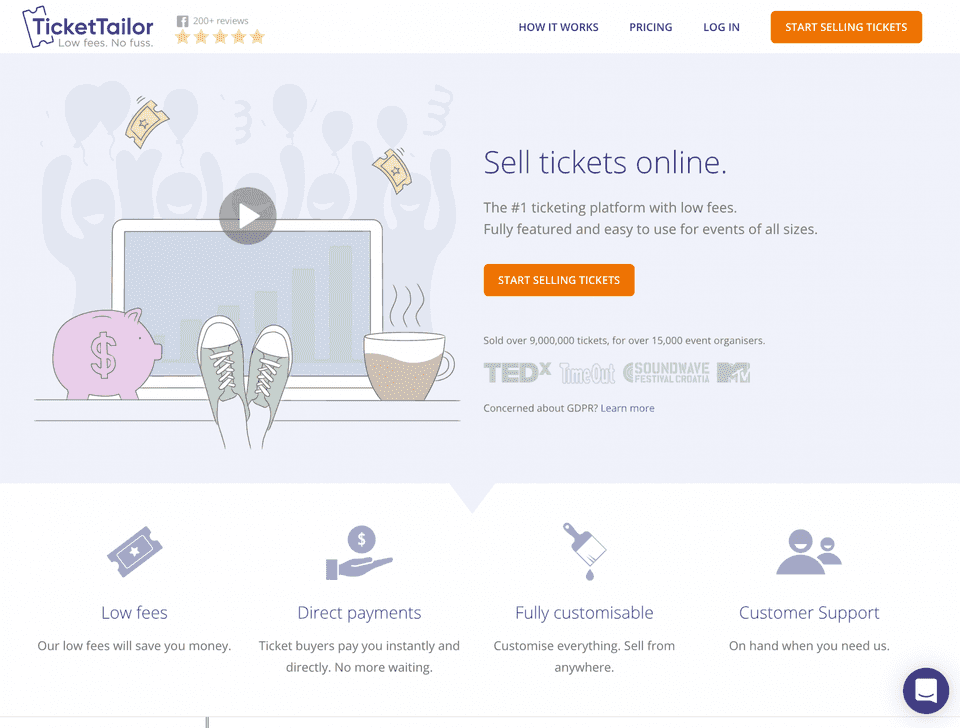 Ticket Tailor
What does your typical day look like?
I wake up at about 8am, have some brekkie and walk the dog in to the office. There are usually a couple of meetings in the mornings, such as tech planning or 1-to-1s. I spend some time catching up on emails and slack. Lunch is usually a trip to our local coop or we may get a Deliveroo if it's raining / it's a busy day (there aren't a load of quick lunch options around Hackney Downs).
We've got in to the habit of playing chess at lunch time which I usually lose at. In the afternoon I really enjoy getting my head down to work on something a bit challenging. I usually finish around 6pm when I walk the dog home.
What's your office set-up?
We have a bright, spacious new build office in Hackney Downs, and we all typically work from there. We've recently bought a load of plants to green the space up a bit and it's now a trial to see which of them can withstand the air conditioning.
The majority of our team are based in London, but the customer support team are remote. Each year we rent a villa and go on a team trip for a week which is great way for everyone to get to know each other.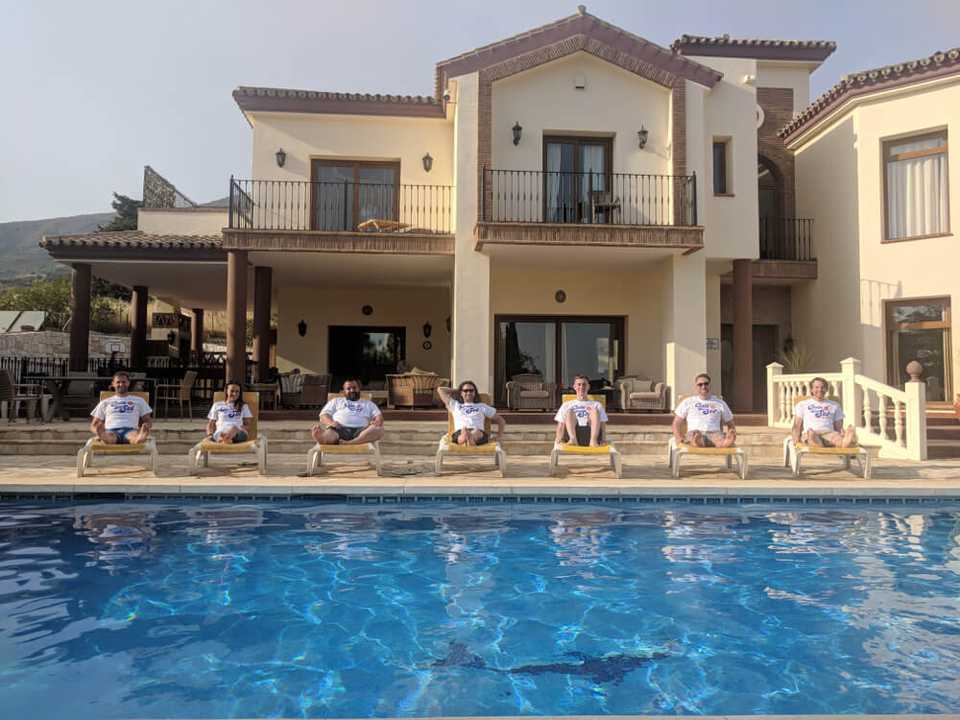 Ticket Tailor on vacation
This is an unpopular opinion but ...
We don't want to be number one! I don't like the winner takes all attitude of business and whilst I can see why being number one is motivating for many people, it just seems like it would be much harder for not much benefit.
Being number two seems like a much more comfortable and stable place to be and that's what we are aiming for.
What's your measure of success?
In terms of metrics we track paying users and NPS. I find NPS very motivating because it shows we are doing a good job. Even more so, I like the comments people make when submitting their NPS score. It's usually something really positive for example this week someone said: "So easy to set up! Have already recommended to a friend".
Feedback like this is success to me! And when it's not entirely positive, it's motivating because it shows we still have a lot of work to do.
Tell me about your most costly mistake?
Hiring is very difficult and my most costly mistakes have been here. Hiring the wrong person is a waste of time and energy for everyone involved. I am a lot more cautious and diligent when it comes to hiring now. I've also had a load of great advice from my mentor / coach, which would definitely have come in useful earlier on.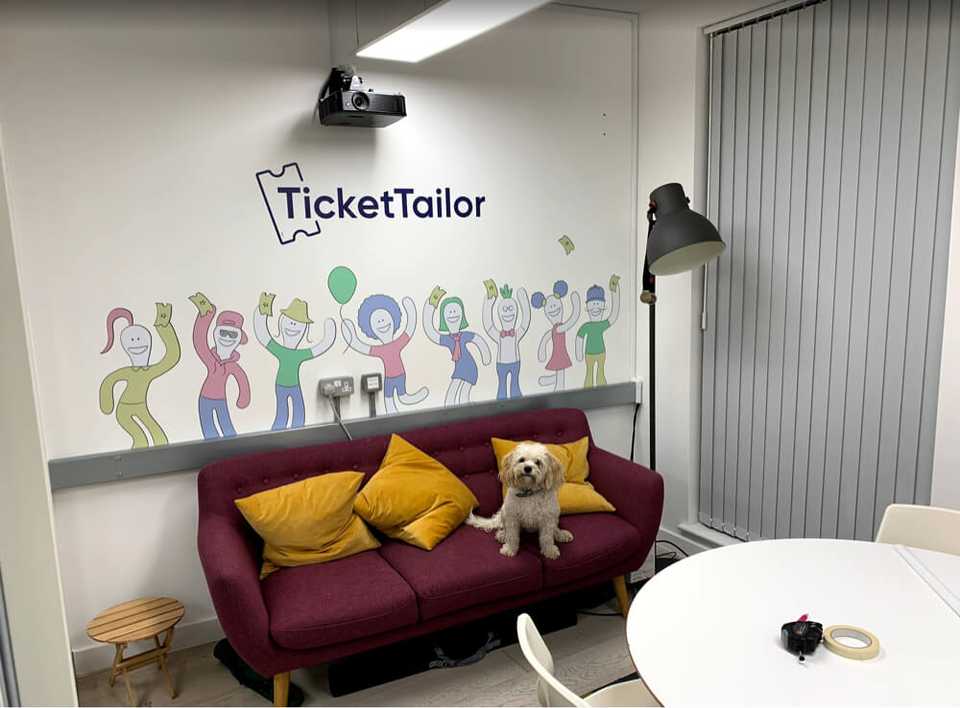 Jonny's dog chilling
What's the worst advice anyone has ever given you?
To get funding. And it felt like everyone was giving me this advice when we were starting out. I didn't know what I would have done with funding and we've grown our business perfectly fine without it.
More money, more time, or more energy?
More energy for sure. I really resent the boring, energy-zapping tasks. I try to make up for it with coffee but it's not working :)
If you enjoyed this reading, be sure to check out last weeks interview. We spoke with Holly Leslie, cofounder of Adla, talks about everything from the importance of talking to your users to the perils of co-working spaces.
---

Harry Dry