Top 10 startups that inspired me at Web Summit

Mariana Viegas Bennett
Dec 6, 2019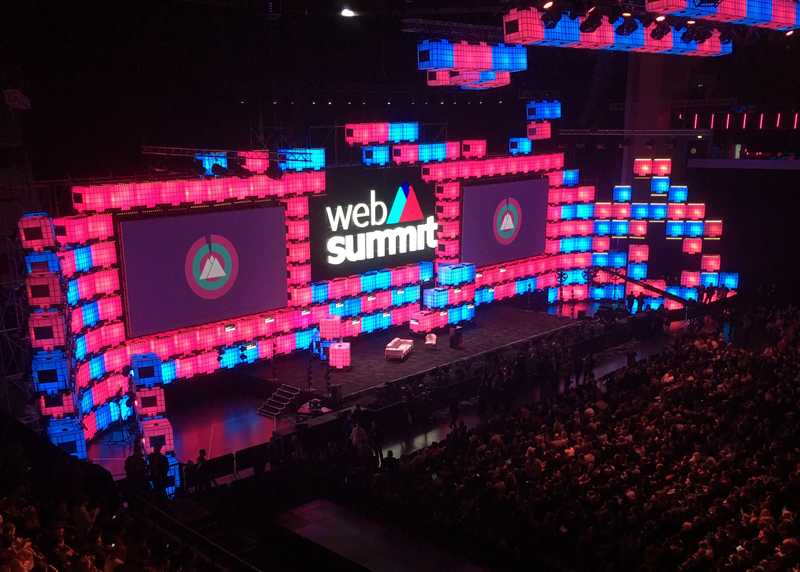 It's been two weeks since I set-off for my hometown Lisbon, Portugal. Along with visiting family, I attended Web Summit, the world's largest tech conference (also known as the 'Glastonbury for nerds'). Web Summit ran from 4th-7th November 2019. It had over 70,000 attendees (almost 50% female, win!), over 2,000 startups, over 1,000 speakers and took place in 5 pavilions. As a first timer, it took me a while to get my bearings. So, I've grouped summaries of my favourite talks by theme, 5 tips for next time and the top 10 startups that inspired me.
Data, Data, Data
Surprise, surprise, the word on everyone's lips was data. Data protection, privacy and how we should be using it.
What better way than to kick off Web Summit with Edward Snowden, former NSA and CIA employee and whistleblower. Snowden dialled in from Russia, where he's currently granted asylum. He delivered an insightful speech on privacy in our current landscape.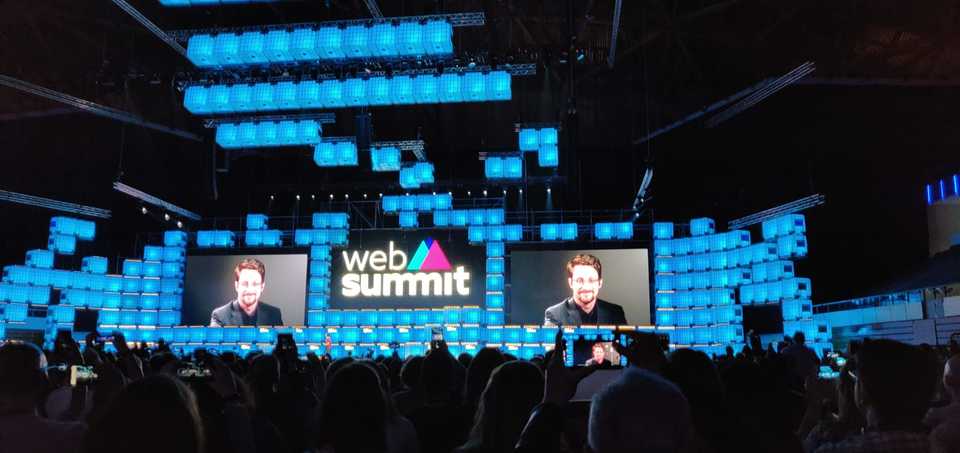 He talked of GDPR and its supposed ability to impose fines but to this day they are yet to enforce these fines. What are we actually doing to regulate the big giants? Snowden's view is that data regulation is not the problem. The real problem is data collection as, "eventually, everything leaks".
"What do you do when the most powerful institutions in society have become the least accountable to society?". His answer: "law is not the only thing that protects us, we are the only way to protect us." The challenge for the following days was set.
Snowden ended on an empowering note. We must be part of restructuring how companies work on the internet. We must fight against the current system, one that makes the "population vulnerable for the benefit of the privileged".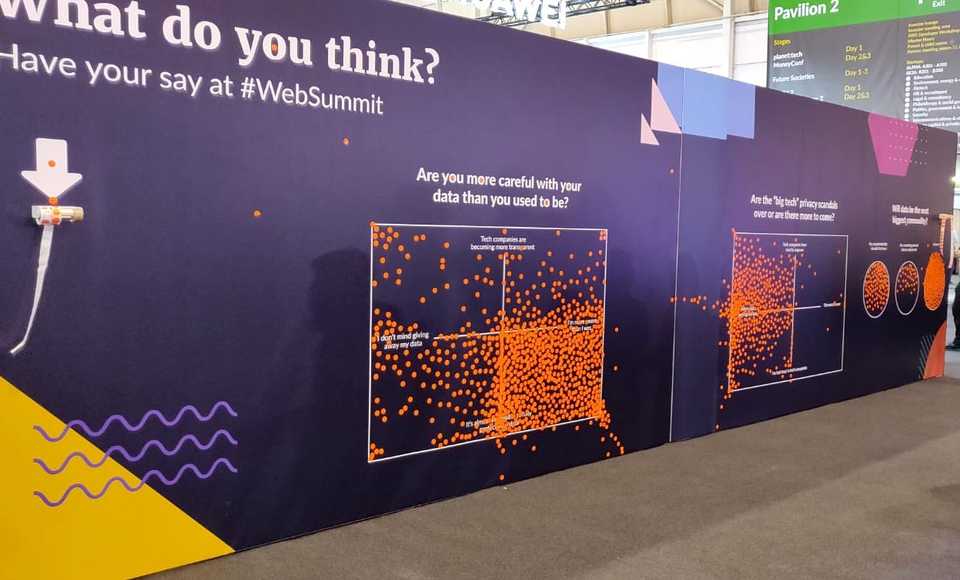 The fear of AI
AI, as always, was another buzzword and talks centered around whether we should be in fear, in awe of its power, or both.
In Data addiction: AI and the future of design, Pete Stein (Huge) and Yali Saar (Tailor Brands),  were in awe of it. They discussed the potential power of AI in design. How AI can create space for designers to focus less on UI details and more on strategy, high-level problems and using their empathy. Saar foresees AI allowing the designer to act as a curator and less of a doer.
Brad Smith (Microsoft), offered a more cautionary tale. He spoke of the role of ethics in AI and its potential to be weaponized - unless tech companies build in limits to stop its "abuse". Smith spoke of the need to step back. To take a new approach to address issues that technology is creating for society. An idea that was echoed throughout the event. We need to ask what computers should do, not only what they can do. The industry needs "to put public first" and "stop leaving people behind."
Sustainability
How does tech fit into creating a more sustainable world? Amongst the many, many talks, below are summaries of three talks on energy, food and wellbeing.
Powering the future was a conversation with Jesse Moore (M-Kopa) and Emmanuel Lagarrigue (Schneider Electric) around the future of energy. They spoke of the incredible opportunity to innovate and invest in locations around the world where traditional energy infrastructures don't exist.
Plates and the planet:how to eco-feed the world spoke of how we're missing a connection to the food chain. It also echoed the need for education around the complexity of where our food comes from, to build more sustainable eating habits.
Maggie Stanphill (Google), spoke of digital wellbeing and the responsibility we have in conscious design. Stanphill spoke of the importance of research and using data to design and refine the user experience. Key focus areas for Google in the wellbeing space will be around sleep and wind-down features.
The misalignment of politics and tech
The link between tech and politics was clearly made with this year's edition boasting several high-profile speakers such as Tony Blair, Michel Barnier and Margrethe Vestager, to name a few. Talks centered around the place of tech in society and it's misalignment with politics. The general feeling being that politics is always a step behind technological innovation. Is tech taking enough responsibility for its societal impact? How can we better align the two and work together? How should the industry be held accountable for its actions?
Margrethe Vestager cautioned that "we may have new technology but no new values". We "need to find the right level of democracy framing tech". When asked if big tech should be broken up, her answer was "this will cause more problems than it solves." So how can we make them accountable? Vestager offered no clear answer, other than a call to transparency, cooperation and better regulation.
EU Science Hub data scientists spoke of 'mindful politics' and the EU's research into the population's emotions in relation to political questions. They presented various use cases and how this research feeds back into policy making. Despite our love for being rational, perhaps we overlook the power of emotions. They are after all intricately linked to our decision-making processes and the basis of human communication.
Fake news, Brexit and the US elections were of course much talked about but would they deserve a full post on their own. It was strange however, to see the celebrity-like status that speakers like Brittany Kaiser attracted - it really did feel like a festival at times.
The future of humanity
The future of human existence, a talk by Marcus Weldon (Nokia and Bell Labs), put forward the theory is that knowledge is the key to happiness. Whereas Katherine Maher (Wikipedia) spoke of building an open, equitable and fair future. That we need to rediscover our shared humanity through dialogue, understanding and community.
As Maher delivered her last words: " the future is not a solo act. It will take all of us working together. Don't trust me, trust each other", one can't help but feel empowered and optimistic about the future. There are so many already thinking imaginatively and working together to solve some of the largest problems we face.
Is Web Summit for me? 
So who is Web Summit really for? Web Summit's focus is around startups, investment and promotion. There weren't many in-depth technical talks - if you're up to speed with the latest trends, don't expect anything ground-breaking. It was a shame that many of the more interesting talks were cut short before getting anywhere, as the majority were around 15 minutes. Less talks and longer time-slots would have been beneficial.
I'd go again, given that it gave me the chance to visit my hometown and I got a discounted ticket through Women In Tech. As a designer, however, I wouldn't fork out hundreds to go. There are plenty of great meetups around that offer more technical substance.
Having said that, the energy and entrepreneurial spirit that the event gives off is one of a kind. It was exciting and I left feeling energised and ready to tackle the world.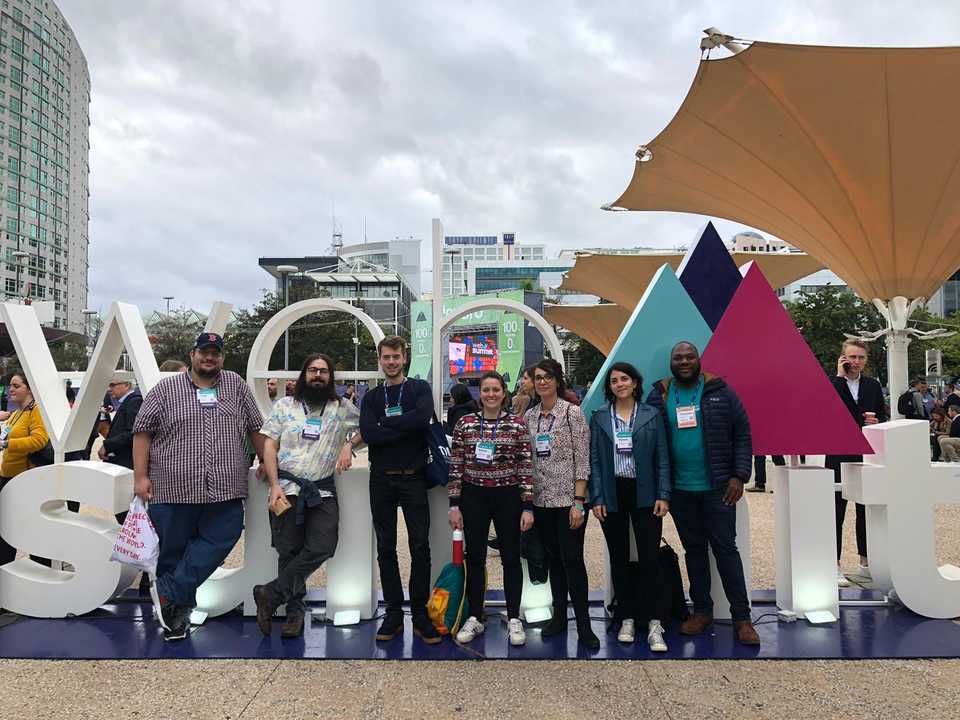 My 5 tips for next time
Know why you're going

Have a goal in mind for your time at Web Summit (Looking for investment? Want to share knowledge? Meet other startups? Learn about high-level tech trends?)

Prepare in advance

Use the app. Research. Schedule your time. Be selective and choose what you want to see and do. Avoid the larger spaces and take the opportunity to learn about industries you wouldn't usually encounter.

Avoid queuing

...or at least as much as possible by:

having lunch outside peak times (at around 11am or from 3pm)

Registering early at the airport

Arrive early or after 10:30. Don't bring a large bag unless you really can't avoid it (the bag drop queues looked like a nightmare)

Get your transport ticket in advance. Make sure it's topped up (I ended up queuing for an hour to top up my card and kicking myself for not doing it in the morning).

Learn some basic Portuguese phrases

When you're not in the Web Summit bubble, we Portuguese appreciate the effort of a few words. A simple: Obrigado(a) [thank you], Bom dia [good morning] and Boa Tarde [good afternoon] goes a long time. Even if a large part of the Lisbon population speaks good English.

Don't try and do everything!

I learnt this the hard way. With 5 pavilions, thousands of startups and hundreds of talks, it's simply not possible. Looking back, I would have prioritised watching more pitches and speaking to startups. Despite the hype, talks ended up repeating a lot of information already out there..
Top 10 startups that inspired me
It's hard to choose from so many brilliant ideas out there. I also nowhere near managed to visit all the stands. Regardless, below are my top 10 startups that inspired me.
Disclaimer: Heavily weighted towards sustainability solutions as that's one of my key interests.
Runners up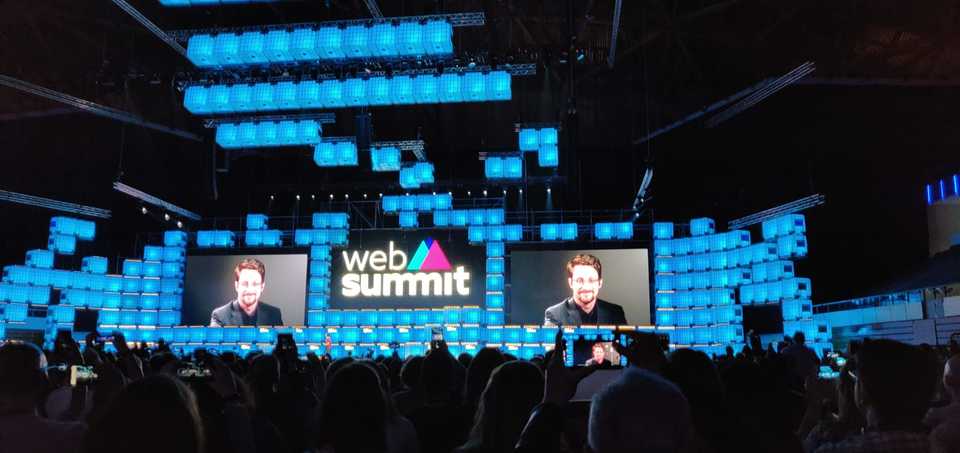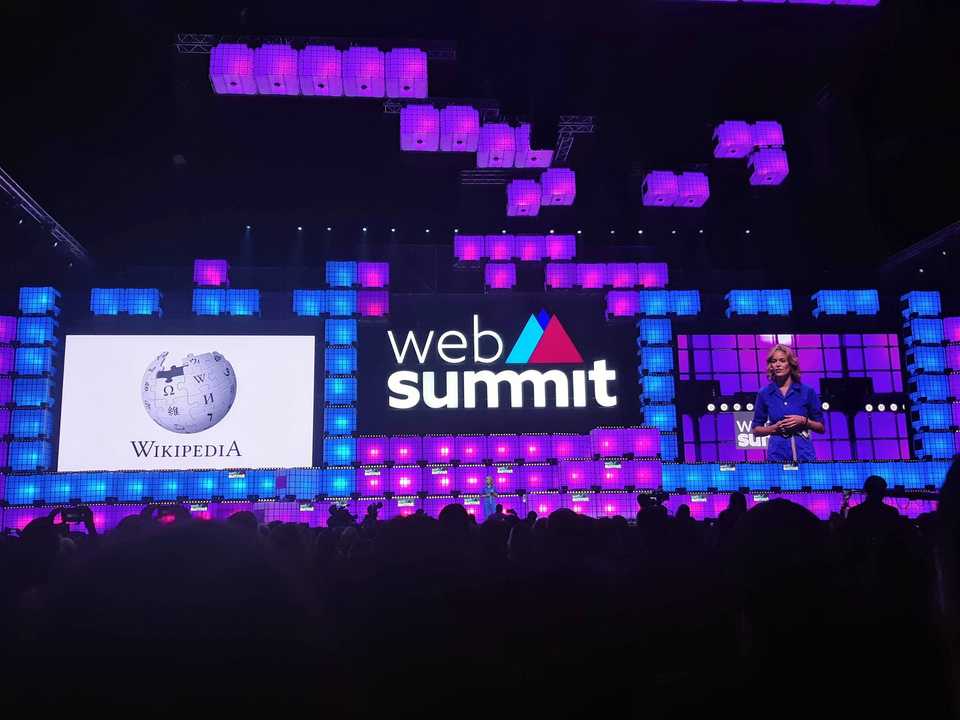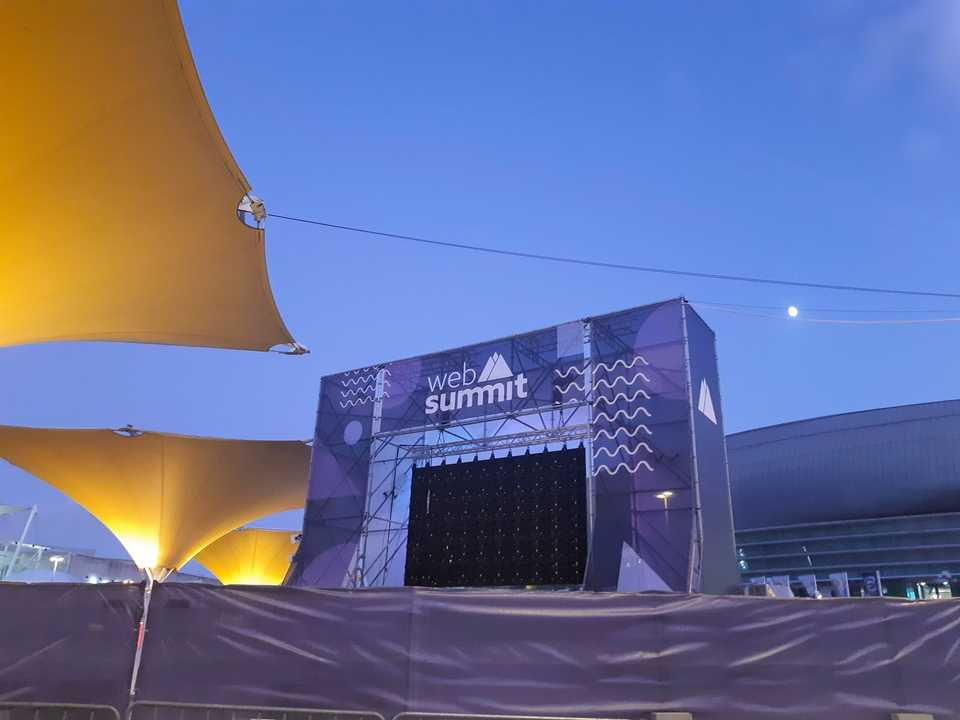 ---

Mariana Viegas Bennett
Mariana is a Product Designer at Crowdform. In her spare time you can find her in improve classes, learning a new language or out in nature. Say hello at mailto:mariana@crowdform.studio.