Hybrid Friendship (and what it means for the future of digital products)

Léo Mercier
Jun 28, 2021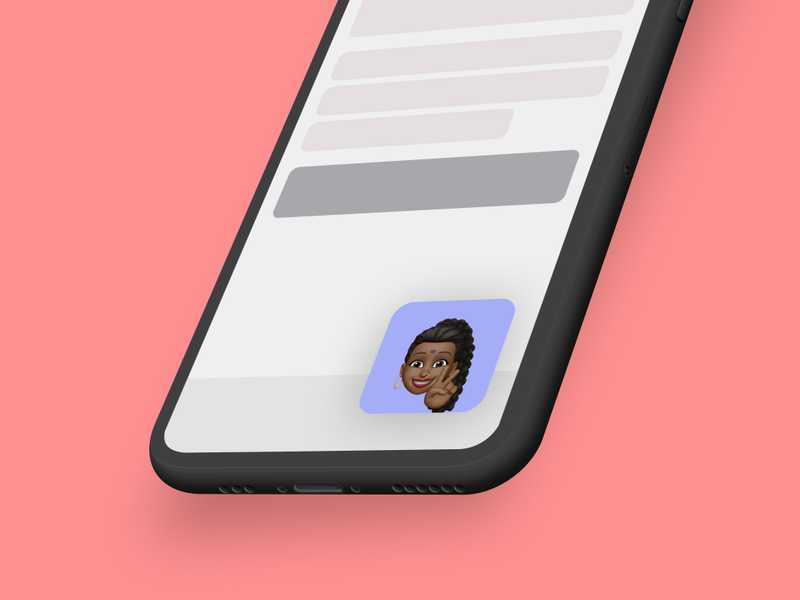 How do you communicate with friends and family? A hundred years ago, the answer would have been simple — face-to-face was the only option (apart from the occasional letter).
Today, however, we have an incredibly wide range of tools and features aimed at helping people talk to each other easily and successfully through screens. The latest story in this saga is Apple's new FaceTime update, which they announced at their keynote address at Apple's annual developer conference.
The update is built around the concept of hybrid friendship — and is aimed at helping us bring our friendships into the digital realm more easily. It's an idea that extends far beyond Apple, with implications for anyone interested in building better digital products and giving more to their users.
In this article, we'll take a closer look at what hybrid friendship is, how Apple's new update fits into it, and how it will impact future digital products and trends.
What is hybrid friendship?
Most of us are now aware of the concepts of hybrid working and hybrid learning. During the pandemic, social distancing and shelter-in-place orders forced millions of people to work and study from home.
To maintain contact with our colleagues, clients, teachers, and classmates during this time, we turned to technology. Tools like Zoom, Microsoft Teams, and Google Hangouts allowed us to maintain face-to-face contact with others. As the world began to open up, many organisations continued this remote interaction to some degree, combining it with in-person meetings to form a hybrid model.
During the pandemic, webinar minutes on Zoom increased by 14x compared to the previous year. And this idea of mixing real-life interaction with digital communication isn't just confined to work and study.
People stranded at home turned to technology to connect with other people in their lives. Now, people are feeling less pressured to meet up in person every time they want to spend time with others. As the pandemic comes to an end, this trend isn't going away with it.
What Apple's new FaceTime update means
Apple's update comes with a range of video call features aimed at making it easier and more enjoyable for people to connect with their friends and family on the app.
These new features will bring FaceTime to the same level as Zoom and Google Meets, allowing users to do things like:
Schedule FaceTime calls on their calendars
Send meeting links to other participants of calls and meetings
Share their screens with others
View all call participants at the same time in a grid format
Access spatial audio — a feature that makes people's voices sound like they're coming from different directions depending on where they are on your screen
These updates should bring FaceTime up to speed with existing video chat platforms, helping them capitalise on the massive growth this industry has experienced over the last year.
With a focus more on friendship and casual chats than business meetings, FaceTime has its own niche in this market and an exciting future ahead.
Apple isn't the only company expanding into this space. Tools like Peloton allow us to workout in a hybrid way, from our own homes and connecting to our trainers and coaches through a screen and internet connection. We can even take part in group classes this way, without ever leaving our living rooms.
Another example is the rise of digital classrooms and virtual learning, a major lifeline for millions of students as schools were closed during the pandemic. And this technology extends to leisure time, too, with people logging onto multiplayer games like Fortnite, connected by a Discord chat, to socialise.
What this means for future digital products
The implications of this move extend beyond Apple. Many digital products in the future are likely to be built around this idea of hybrid friendship, aimed at giving people the tools they need to hang out with others without being in their physical presence.
The world is more remote than ever before and we now no longer need to be in the same place or even the same timezone as our family and friends to talk to them and see their faces. Here are some of the takeaways for digital product makers:
There is a new form of communication taking hold in our lives, where we combine in-person friendship with remote communication to stay in touch with those we care about even when we can't meet them. For the last year or so this has been an accepted part of life, and it's now an expectation for many people.
People expect increasingly high standards from the software that allows us to maintain hybrid friendships. Apple's update was an attempt to match the features of other platforms like Zoom, a sign that consumers have higher standards than before and expect a wide range of features.
Norms of communication have changed. The pandemic may be coming to an end, but some changes are here to stay, and the way we communicate with tech is sure to be one of them. The demand for these services at a high standard is not going away.
Companies will want to develop their own tools. Apple's desire to compete with Zoom, Microsoft, and Google is a sign that other major companies will be aiming to develop their own virtual communication tools. It's possible that individual businesses, educational institutions, and other organisations will seek to do the same.
Communication doesn't have to be in real-time. Asynchronous collaboration (working on the same thing at different times without both needing to be online or even awake together) is a growing norm in many companies. Tools like Loom can allow us to share videos and teamwork platforms like ClickUp can keep teams on the same page without the need to keep schedules perfectly in sync.
The idea of hybrid friendship is one that simply could not have existed even a decade or two ago. Spurred on by the pandemic, this method of communication is quickly becoming a staple in our lives, as people live further apart and rely on technology more and more.
For those who rely on digital products, hybrid friendship is an incredibly important concept, one that could and should inform many exciting and innovative new creations in the coming years.

To find out how Crowdform can help you design and build world-class digital products that help you serve and delight your customers, get in touch.
---

Léo Mercier
Léo is co-founder and technical lead at Crowdform.