How to design digital products that people actually use

Ewan Collinge
Apr 21, 2021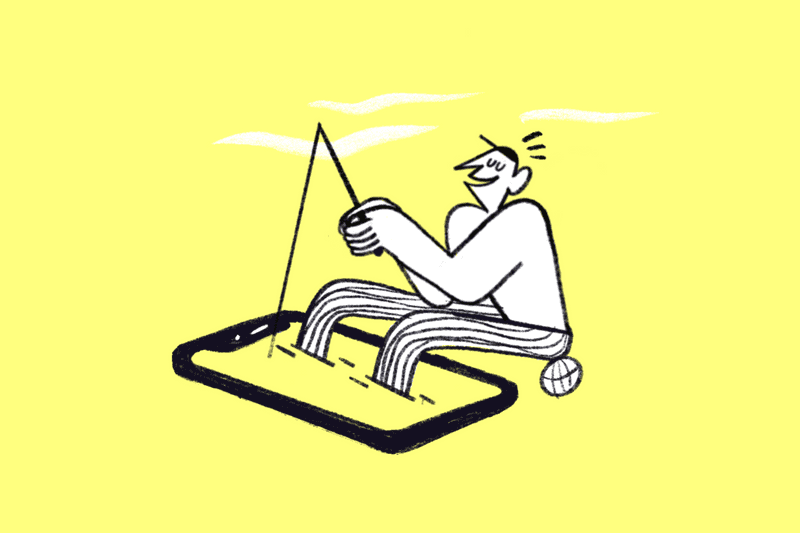 There are lots of apps in the world — almost 9 million. However, about a quarter of all mobile apps downloaded have only been used once.
For companies and developers, this is food for thought. If nobody is using your app, what's the point of building one at all? If your users are downloading your digital product and barely (if ever) using it, you've wasted a huge amount of resources and time developing something for no good reason.
With even basic apps costing upwards of £30,000 to produce, it's crucial that you design digital products that people actually want to use, again and again. But in a world where there are millions of digital products, all competing for your target users' finite attention, how do you ensure you stand out and engage them?
In this article, we'll explore some of the ways you can ensure your digital products actually get used by your target users.
Understand your users
To ensure your app is used, you have to deliver real value to your users. People today have a shortage of time and an excess of apps, so they will only download, open, and use your product if it actually solves their problems and offers something truly valuable.
To make sure you develop an app that meets this requirement, it's essential to understand your users and their demands intimately. You need to know the problems they want to solve, so you can create a product that clearly and effectively solves them. This goes beyond surface level issues — dig deep into your users' real emotional needs.
Let's say you're designing a ride share app. You may think your users simply want a way to hail a cab and get from A to B. But their desires run deeper than that: they want comfort, privacy, and peace of mind. They want to get home from work in time to spend time with their kids. Make sure your app addresses these deeper needs and solves these problems.
To get to know your users and their pain points better, use techniques like user research interviews, surveys, online feedback, social media listening, and anything else that gives you insight into who they are and what they want.
User testing
User testing is a crucial part of developing an app that people use. It allows you to access concrete, reliable data on how people use your app, what they struggle with, what they like, and what you need to change.
Incredibly, only 55% of companies are currently conducting any user experience testing, despite it being a highly effective way to ensure you're building products that people want to use. If you do testing right, you'll gain a valuable advantage over more than half the market.
To test effectively, make sure you use a pool of real, relevant users in your target demographic. Ask open questions, set clear metrics to track beforehand, and collect as much data on those metrics as possible. Be focused — don't try to track everything at once — and make sure your team is open to making changes based on data-driven feedback.
Do onboarding the right way
One of the most important elements of app development is bringing your users onboard the right way. This is their first interaction with your product and is a make-or-break moment — one study found that app retention increased by 50% with effective onboarding.
There are a few best practices every development team can learn from when it comes to onboarding:
Keep things simple and don't overwhelm your users with new information
Try to personalise as much as possible
Do it step-by-step. It's best to let your users get into actually using the app as quickly as possible and teach them along the way as opposed to forcing them through a lengthy educational process upfront.
Teach through action — don't just tell your users how to do actions, guide them through them in real-time
Get the tech right
Today, users expect seamless experiences when they're using digital products. If your app is crashing, lagging, or just feels clunky and slow, your users will close it down and never use it again.
The only way to ensure your app works smoothly is to invest in good development, reliable software, and effective user testing. The vast majority of potential performance issues should be discovered and fixed before any version of the app is launched.
Treat app development as an ongoing process
What happens when your app launches? Do you sit back, pat yourselves and your team on the back, and close this chapter in your company's history?
No! Your digital product is never finished. After launch, you'll still need to constantly iterate, monitor, update, and tweak your app to ensure it's working as effectively as possible. Catch any bugs as soon as they appear and make the necessary updates and patches to fix them.
It's also essential to listen to feedback, both directly from users and from the data you collect through monitoring. Always be open to potential ways to improve your product — this is the only way to ensure people continue using it for a long time to come.
In today's world, building a digital product that stands out, delivers real value to users, and is enjoyed by many people for a long time, is a challenge. There's a lot of competition, and today's tech consumers have higher standards than ever before.
To make sure your digital products provide consistently great experiences to your users, it's best to work with a team of experts. To find out how Crowdform can help you design and build digital products that people really use, get in touch.
---

Ewan Collinge
Ewan is co-founder and product lead at Crowdform.