Finding a technical co-founder

Léo Mercier
Dec 18, 2020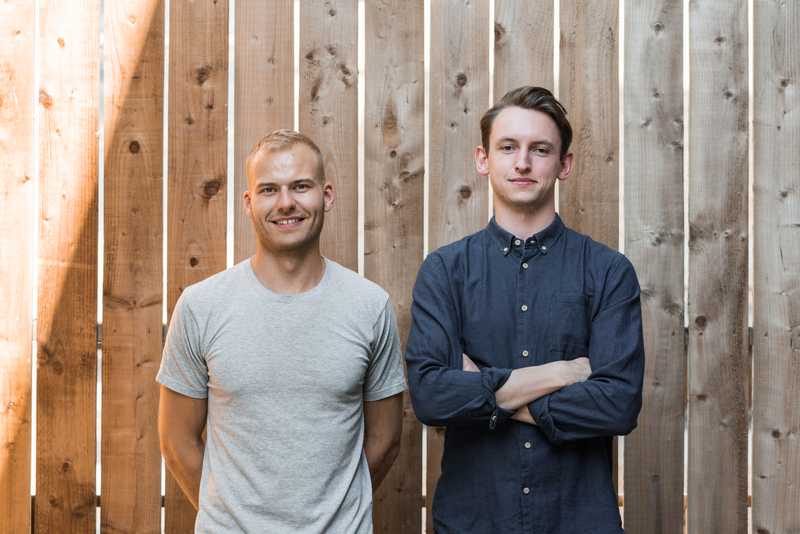 Building a digital product when you're not technical.
Company founders are often looking for a technical co-founder to build their product MVP. They believe that they will be able to solve all of the "product delivery" requirements allowing the non-technical founders to focus on the other parts of the business – sales, operations, marketing.
The dilemma - No MVP. No Customers. No Business.
Finding a technical co-founder to build the MVP is one possible route to market for a founder. However the view in the short term can be somewhat transactional and often doesn't take into account the long run characteristics of what a co-founder should be, the role they fill, and what commitment beyond the initial delivery period is needed.
Our work at Crowdform focuses around creating new digital businesses through partnering with founders. We are brought in as technical partners to deliver better digital products using our experienced team of designers and technologists.
Using our experience across multiple industries, sectors and business contexts working alongside both technical and non-technical teams, we have created this guide on how to find a technical co-founder.
Challenges of finding a technical cofounder
Finding a technical co-founder is not easy; and was summed up well by Tope Awotona, Calendly's founder.
Large opportunity cost to a technical cofounder. Many talented developers and engineers are hired by the world's tech giants and are well paid for it. These jobs typically have limited risks and competitive remuneration packages that may include shares or bonus packages.

Entrepreneurial engineers want to work on their own ideas and start their own businesses which begs the question – why would they choose to co-found with you? If you're asking them the chance is that someone has already asked them too - so there is competition for the time they have available.

Being technical doesn't mean they enjoy writing code, or are best suited to it. The best technical leaders aren't necessarily the best coders, and moreover they might be at a stage in their career where they're not willing to write every line of code for a complex system. So you may still need to find a development team to actually get your product built.
You can hear the full interview On How I Built This with Guy Raz.
Strengthen the position
Whilst challenging, it is important to pitch the idea from the perspective that all other areas are taken care of. And this is certainly what we look for when evaluating partnerships through our venture studio.
Bringing a product to market doesn't make it a business, and a technically experienced engineer, similar to an investor, will be looking for validation in the idea and the ability of the founder.
Without having the technical ability a non-technical founder should be able to cover off the below:
Traction. Any founder needs to prove that there is a market for the business. Thorough objective research should be carried out which will include conversions to initial customers and a proof of concept. This can take many forms but having some pre-sales, a signup list or, a first customer ready to be onboarded when the product is built should be a priority. Prioritise evidence over intuition.

Experience. What unfair advantage does the founder have and are they able to exploit it? As with investors, potential co-founders will be looking at what skills and experience you bring to the partnership. What transferable skills can they demonstrate when pitching?

Plan. Having a clear strategy and being able to execute on it gives confidence. Whilst the product is the current barrier there will be lots of others to overcome and it's important to demonstrate you have thought through these and understand how you will solve them. Play out scenarios of what might happen after the product is built and what you'll do to address these. Most importantly how will you get your first X customers?
How to find a co-founder
When looking for a partner, the process should be approached in a similar methodic fashion to hiring any employee. There are a wealth of recruitment tools available for this - LinkedIn, WorkInStartups and many more. Ask yourself what an ideal candidate would look like as this will help with structure the interviews and recruitment process.
As when hiring anyone with a technical background the decision is not based on pure engineering ability. For most startups the tech solutions required are often quite simple in terms of logic and coding when reduced to their essential parts. This is especially the case if the startup premise has been derived by a non-technical person. The concept is unlikely to be a technological breakthrough but a mix of existing technologies and services packaged together to target a market they have knowledge of. There are of course exceptions but it's generally true.
A proficient engineer and coder doesn't make them the best co-founder.
What to look for in a co-founder
Once you are comfortable that the candidate fills the role and responsibilities, you can progress conversations on to partnership agreements.
You are looking for a candidate who will help lead the business alongside you and it is important that you share the same company mission and values. Trust, honesty and ambition are some of the most prevalent attributes in successful co-founder relationships. These are ultimately hard to evaluate from an interview and it's a good idea to trial working together on an element of the project before final agreements are reached.
Salary + equity for a co-founder
The conversion will naturally come to a head around what remuneration package you will be able to offer in the form of equity and salary. Often conversations break down at this hurdle due to an overvaluation of the "idea" with nothing tangible in place yet.
We are firm believers in the Silicon Valley mantra that Ideas are Worthless, Execution is Everything. We even built a quick digital product to highlight that the idea is the easy part and the talent lies in the execution.
Our advice here is not to do an ambiguous negotiation dance. You both need each other at this point – pitch them your real offer. If you aren't offering a salary then expect to offer a generous equity split.
Successful products come from teams
It is important to see a co-founder as a confidant that provides an alternative perspective and brings problem-solving acumen. It is not their responsibility to provide the full skill set required to design, build and launch the startup.
Instead the goal should be to build a team with a co-founder being the first "hire" and growing from there. Businesses thrive when the team has a diverse mix of expertise. Each individual should bring new ideas and prior experience that can be reapplied in the context of the problem. This will ultimately lead to a better understanding of what you're building, the problem you're solving, and the best route to the solution.
Where a digital product studio can help
It takes talented people, a clear vision and the right approach to launch digital products. One route to fast track the process to MVP is to use a digital product studio. A studio is not a substitute for a co-founder. Starting a business is hard and nothing will be able to replace the checks and balances a co-founder can bring. However using a studio can bring experience, a proven track record, knowledge and, perhaps most importantly - a ready-made team with the skill mix needed to deliver every aspect of your product.
As the founder, you'll work side-by-side with them to get the product built whilst learning their methodology which you can bring over to the business and eventually impart on your own technical team.
We often set the stage for the foundation of many internal processes and practices that will outlast our involvement by educating the founding team on best methodologies and tools to use. We also help them navigate around common pitfalls experienced by other startups, which we've dealt with in the past.
Learn their process
Most startups are not simply building an app or website as an add-on to their core business – they are creating digital services that deliver value for their customers. Doing this effectively is hard. With that in mind we have a product discovery process to make sure we are addressing challenges from an operational, product and commercial perspective while ultimately building a product people really want.
When we engage with our partners, we aim to be as transparent and open about what and how we are working so we can be adaptable to the challenges ahead. We provide a "Team-as-a-service" model of engagement that combines the founders' knowledge with our technical and design expertise.
Going through these discovery, design and development processes together helps us create consensus and engagement across all stakeholders involved. Close collaboration results in better products. For the partner they also get a committed, expert team on their side that treats your project as though it were their own.
There are advantages and disadvantages to both finding a technical co-founder or working with an agency to fill that role. It depends on the context of the company and varies case by case. Hopefully this guide will help you in the decision making process.
Get in touch with us at hello@crowdform.studio or schedule a call if you are interested in discussing how we could partner together and create your digital product.
---

Léo Mercier
Léo is co-founder and technical lead at Crowdform.