Rehaus
Building an ecommerce website for a design-led furniture resale platform.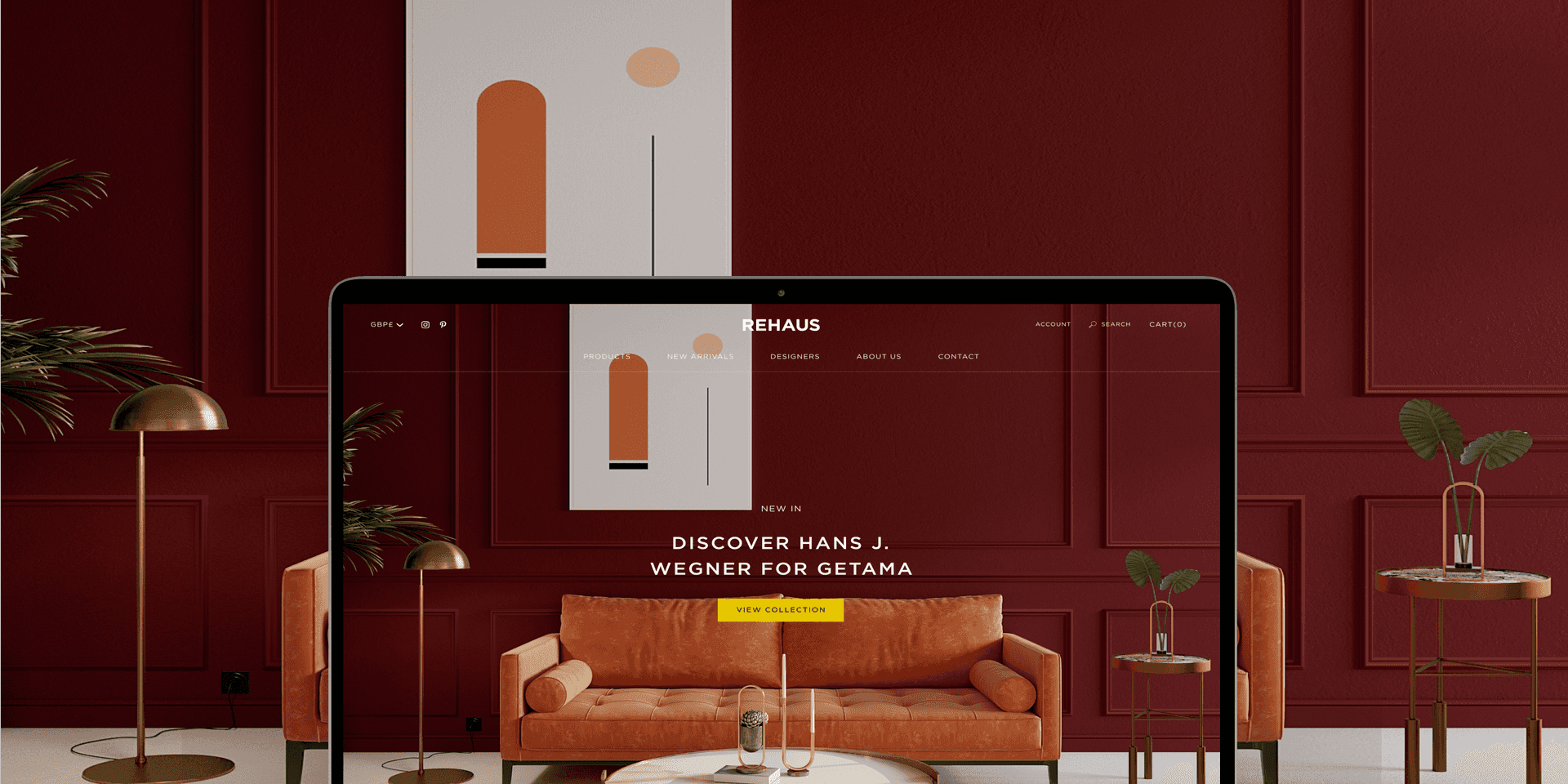 The brief
Rehaus sell furniture and homewares from iconic mid-century and modern designers. They built their business selling through marketplaces and had decided that the time was right to create their own online platform.
They approached us to create the website and technical infrastructure that powers the business. Working with our partner agency Beach, who led the brand design, the goal was to create a design-led website that aligned with the style and premium nature of their products. It also had to be a seamless ecommerce experience optimised for sales and automated as much as possible.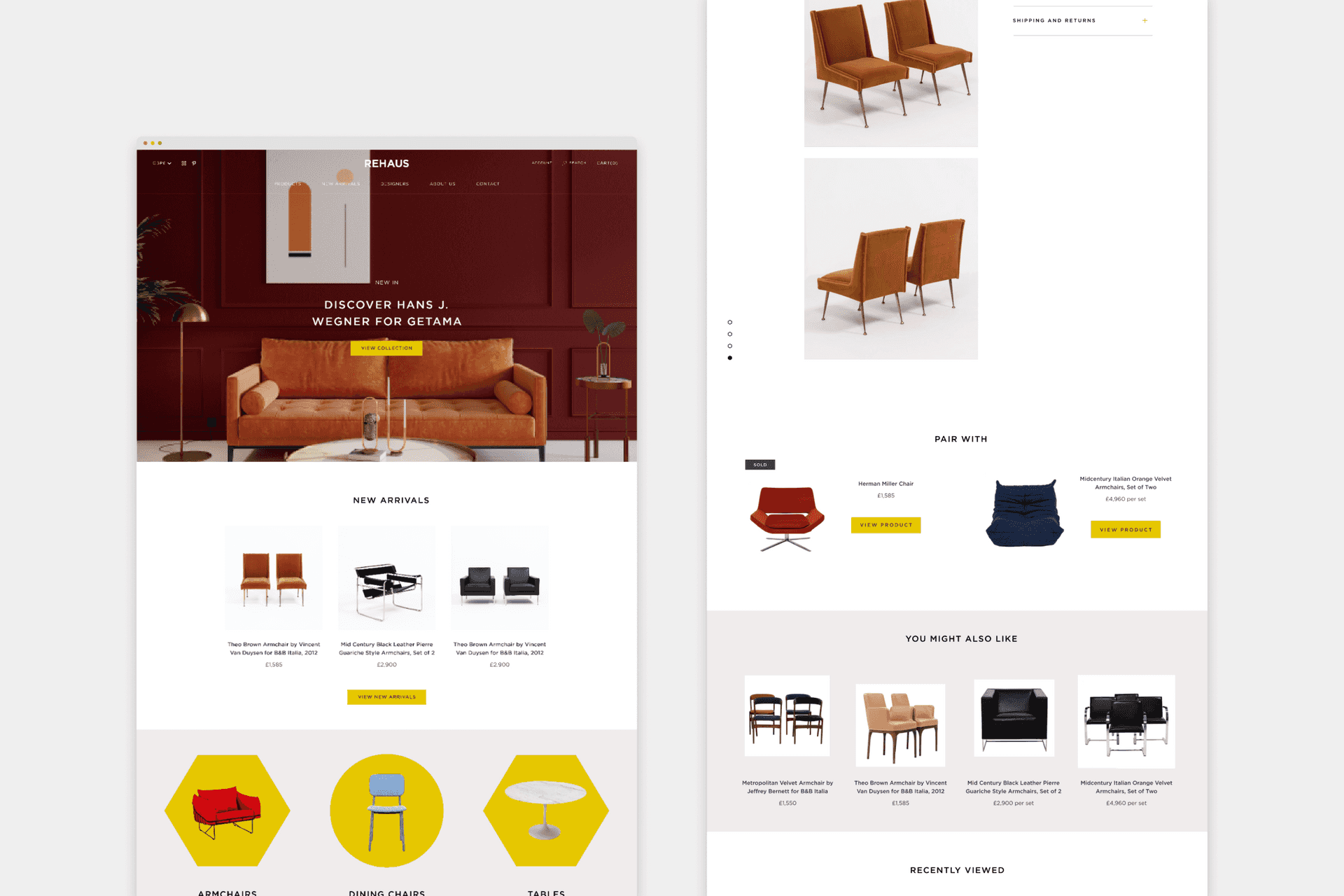 Our solution
We started with a discovery process to understand their vision and requirements. We looked at competitors and explored the good and bad features of the marketplace platforms they'd been using.
We created prototypes and concept designs to explore different visual directions, settling on a bold, simple look based around geometric shapes developed as part of the branding.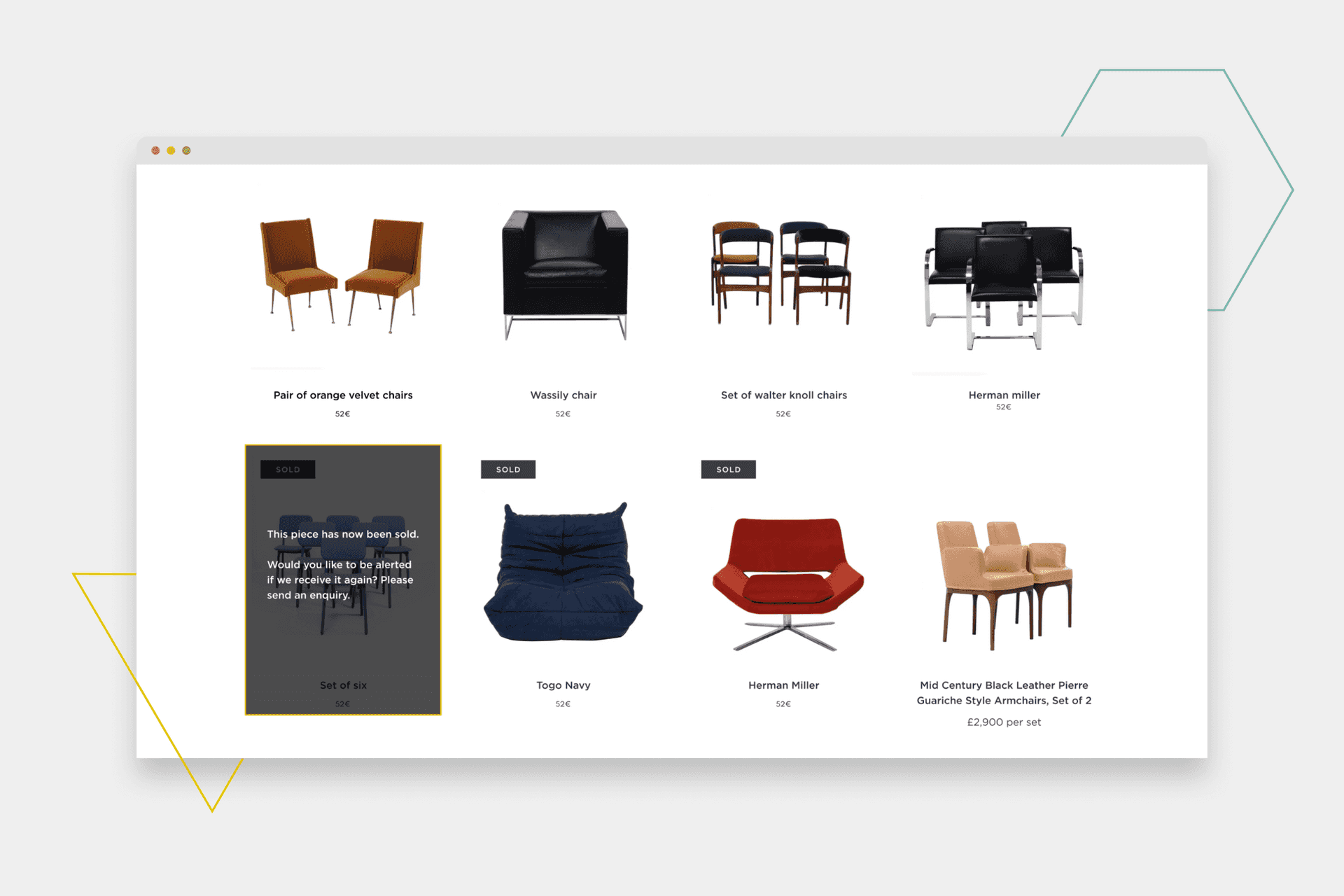 We also did an appraisal of their sales and fulfilment process This revealed some quirks about their operations which we were able to factor into the user experience and our proposed system architecture.
Our solution was based on Shopify which powered the CMS, payment and ecommerce features. We used Boost to enable advanced searching and filter, and Gorgias for the customer helpdesk. We also built some custom features and a bespoke frontend experience.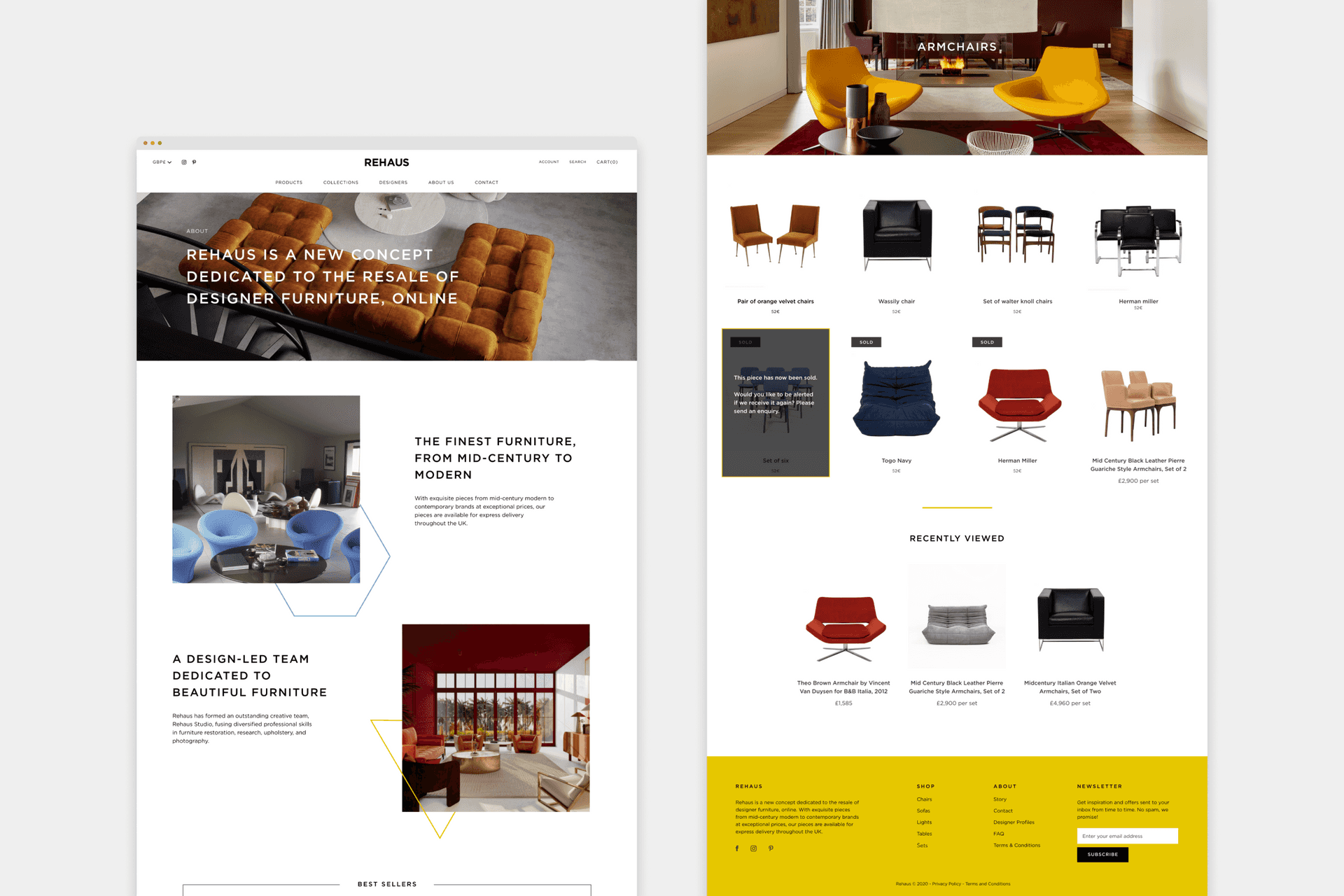 Customers can browse furniture, purchase items online and ask questions to the help team via live chat. If they need to pay by invoice they can start the purchase process via a "Send enquiry" button which will then be handled by the sales team. The site also has featured collections, recommendations and a recently viewed section to maximise conversion.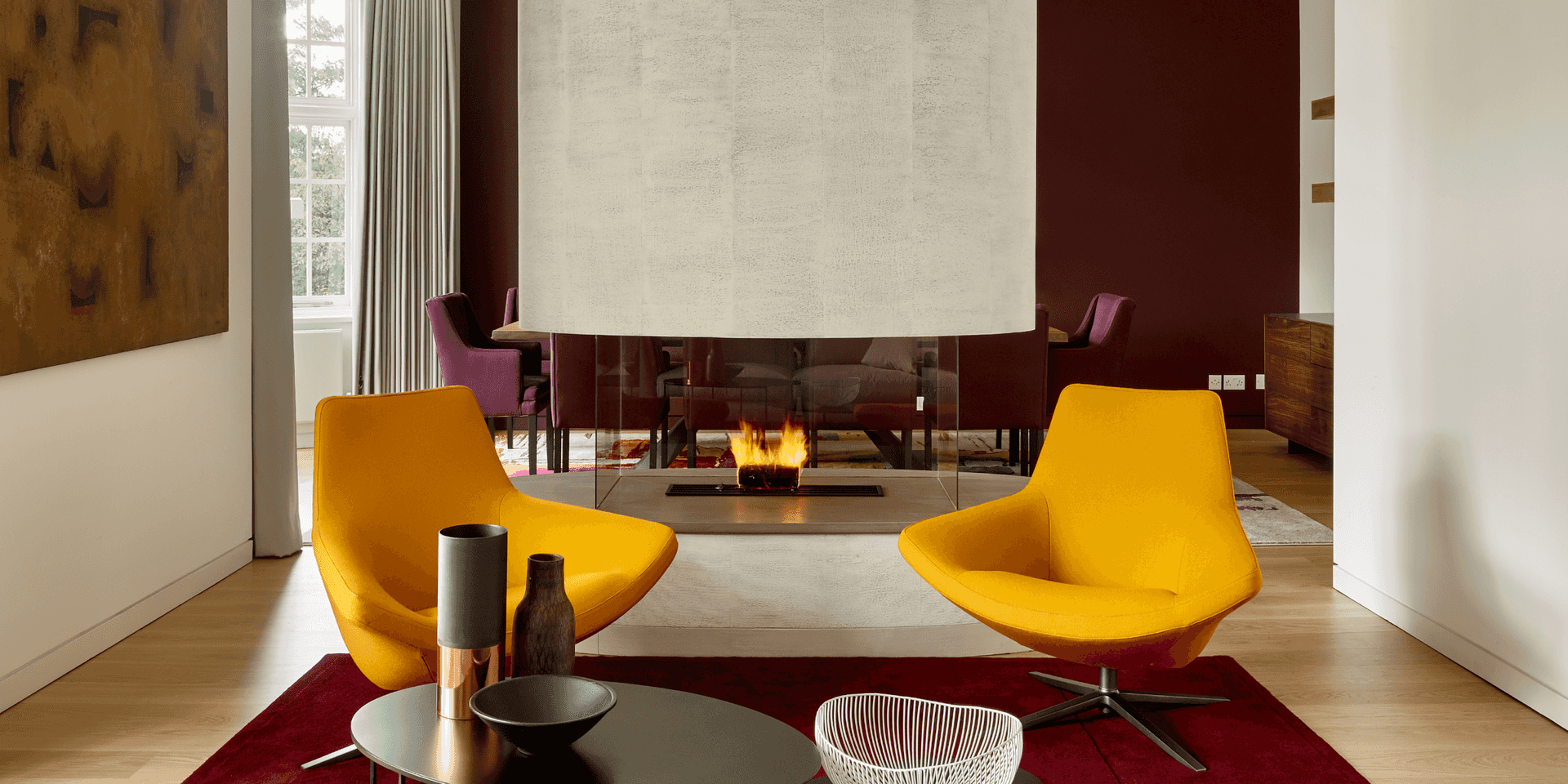 The outcome
Rehaus launched successfully in February 2021. The site saw strong initial sales and positive feedback from their customers and the industry. We continue to work with Rehaus to maintain and improve the site.