Mason & Fifth
Building a property management platform, website and app for a co-living company designed around the wellness of the residents.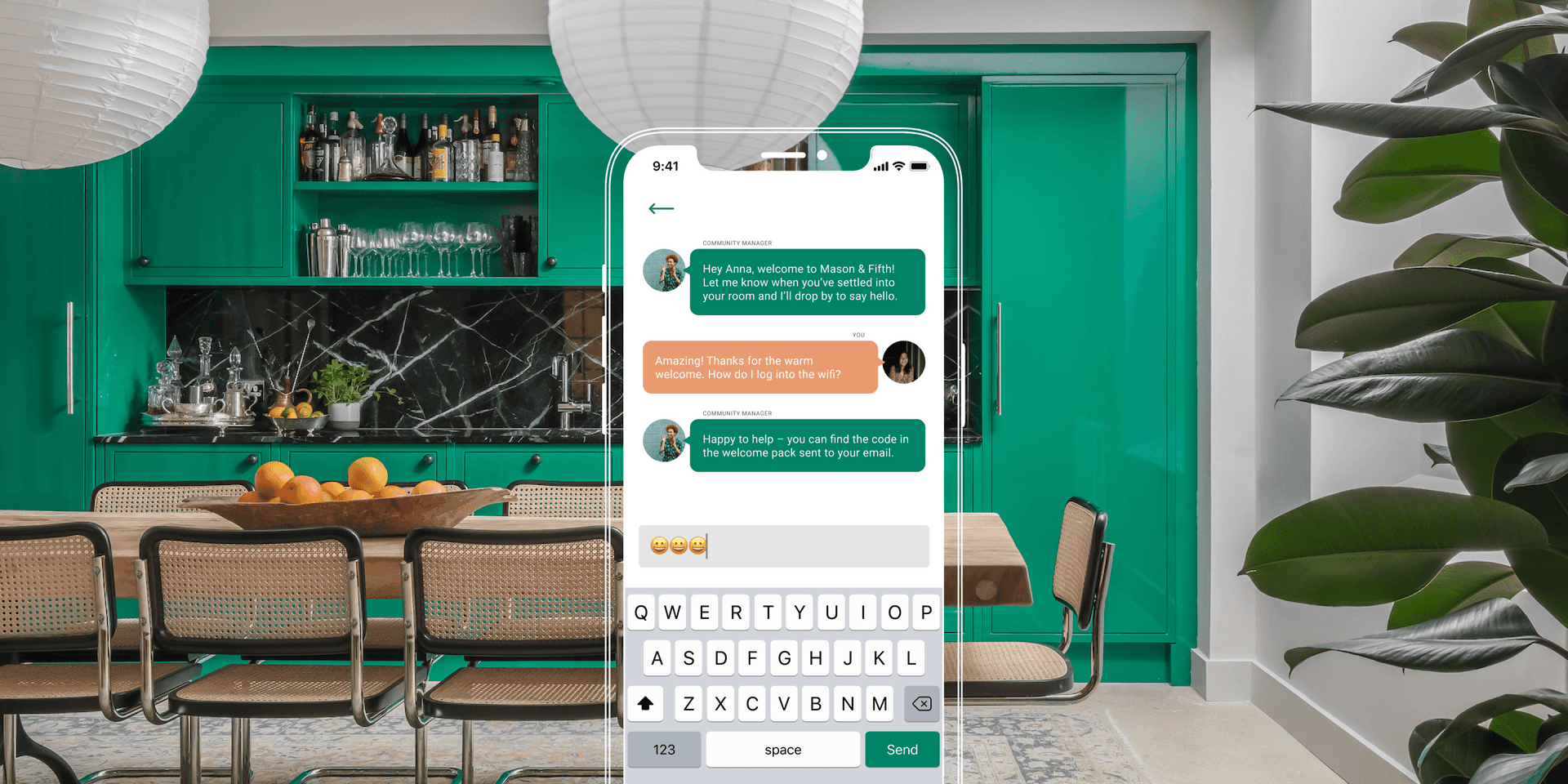 The challenge
Mason & Fifth are a co-living company based in London. Somewhere between a property company and lifestyle experience, their goal is to create an environment that maximises the mental and physical wellbeing of their residents. They provide luxury studio flats with flexible contracts and a package of community activities included.
They approached us to help create the digital side of the resident experience, from landing on the website and reserving a room to moving in, booking fitness classes and paying rent.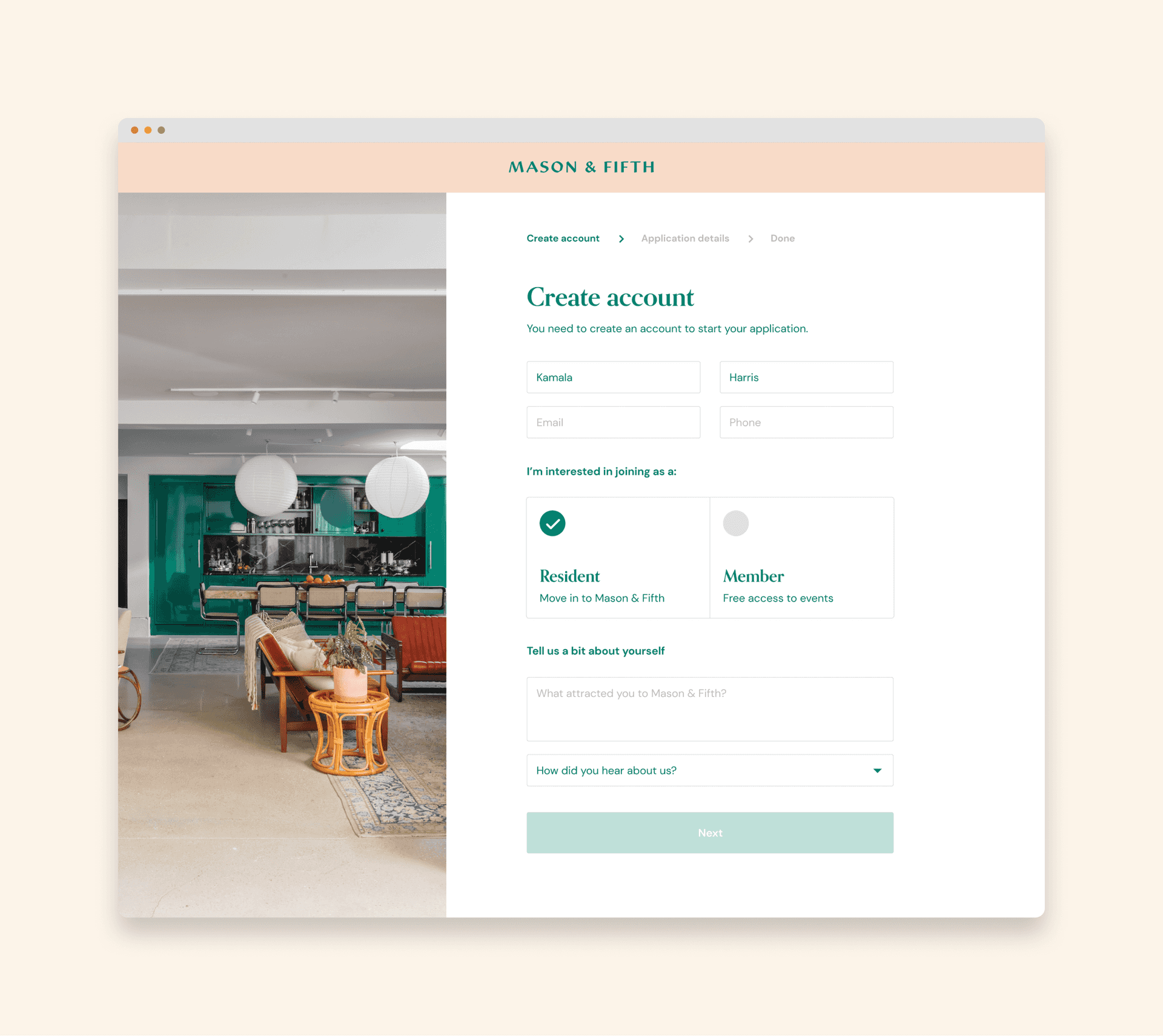 Our approach
The first task was to understand their vision for the resident experience and digital offering. We explored the personalisation of rooms pre move-in, automating payments and contracts, keyless entry via the app and other ideas. All needed to be seamless and designed around the busy lives of the residents.
We held workshops with their team to map out the resident experience then developed prototypes of the platform and app. We also went through a technical scoping process to plan the platform architecture and technical approach. The goal here was to balance the grand vision with the need to keep things simple and easy to maintain. While it's a key part of their offering, Mason & Fifth aren't a tech company – where possible we proposed third party integrations to keep costs and maintenance overhead down.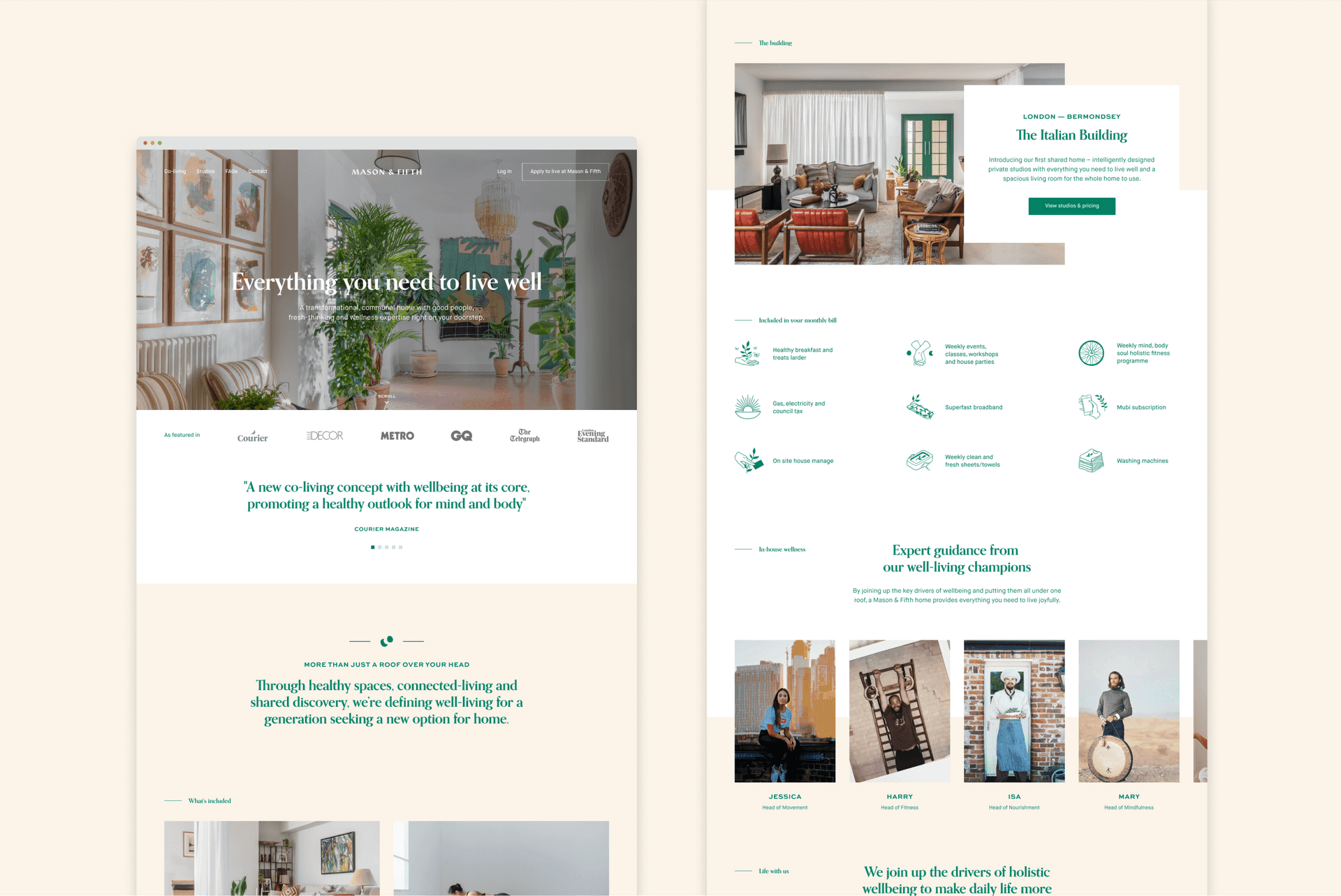 Our solution
The end result is a suite of tools including a web app, iOS app, bespoke CMS and integrations with third party products including Arthur PMS, Mews PMS, Stripe, Pipedrive and Intercom.
Potential residents can make enquiries, book tours, reserve rooms, get reference checks, pay deposits and sign tenancy contracts.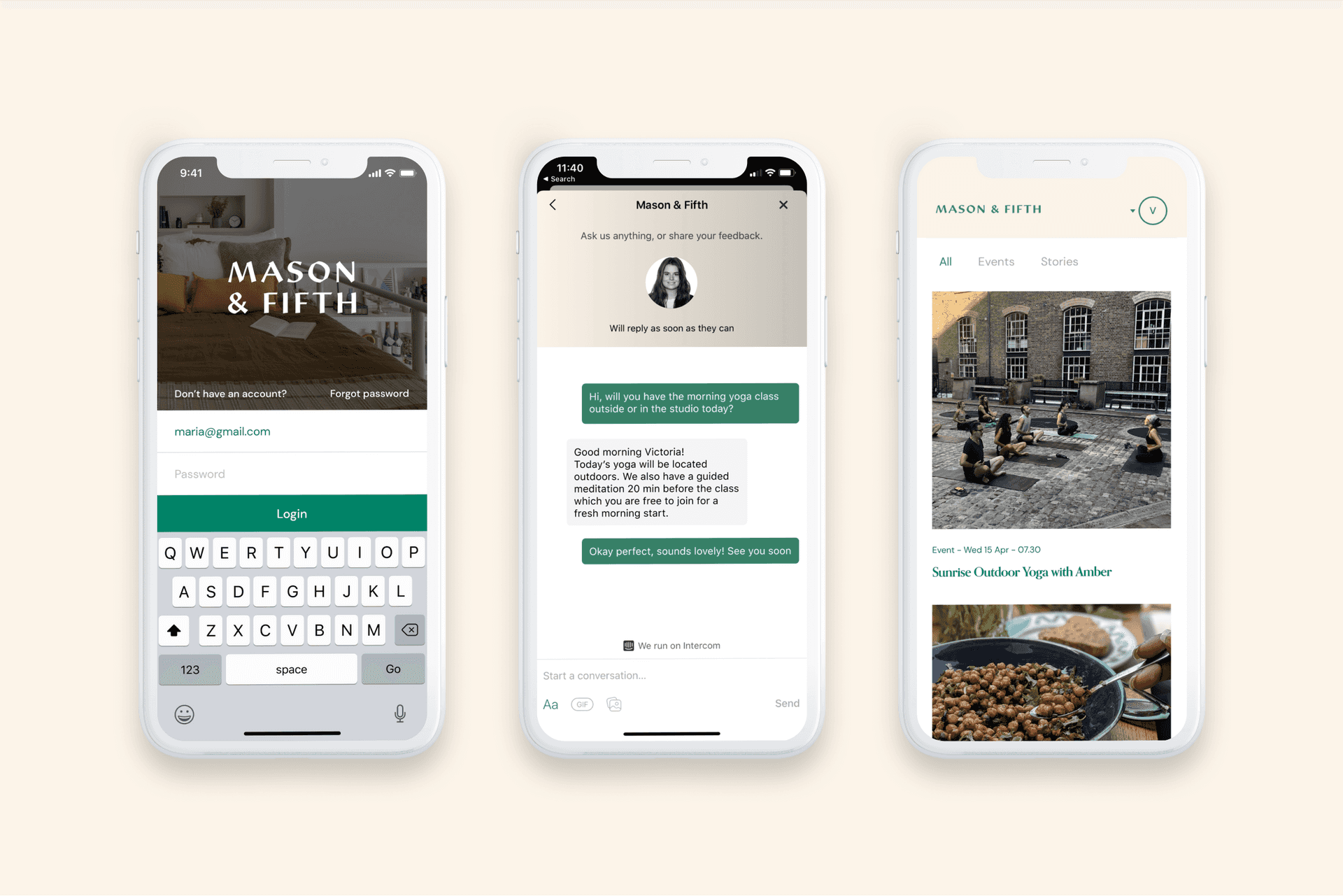 The goal was to balance the grand vision with the need to keep things simple and easy to maintain.
Once moved in residents can book events and fitness classes, chat with the building manager via the app, log issues and access resident-only content. Their rent is billed using a custom Stripe subscription solution, and all documents are managed with Arthur PMS hidden behind a branded frontend.
On the admin side the Mason & Fifth team can view applications, arrange tours, take payments, create events, generate contracts and view analytics about room occupancy, finances and more.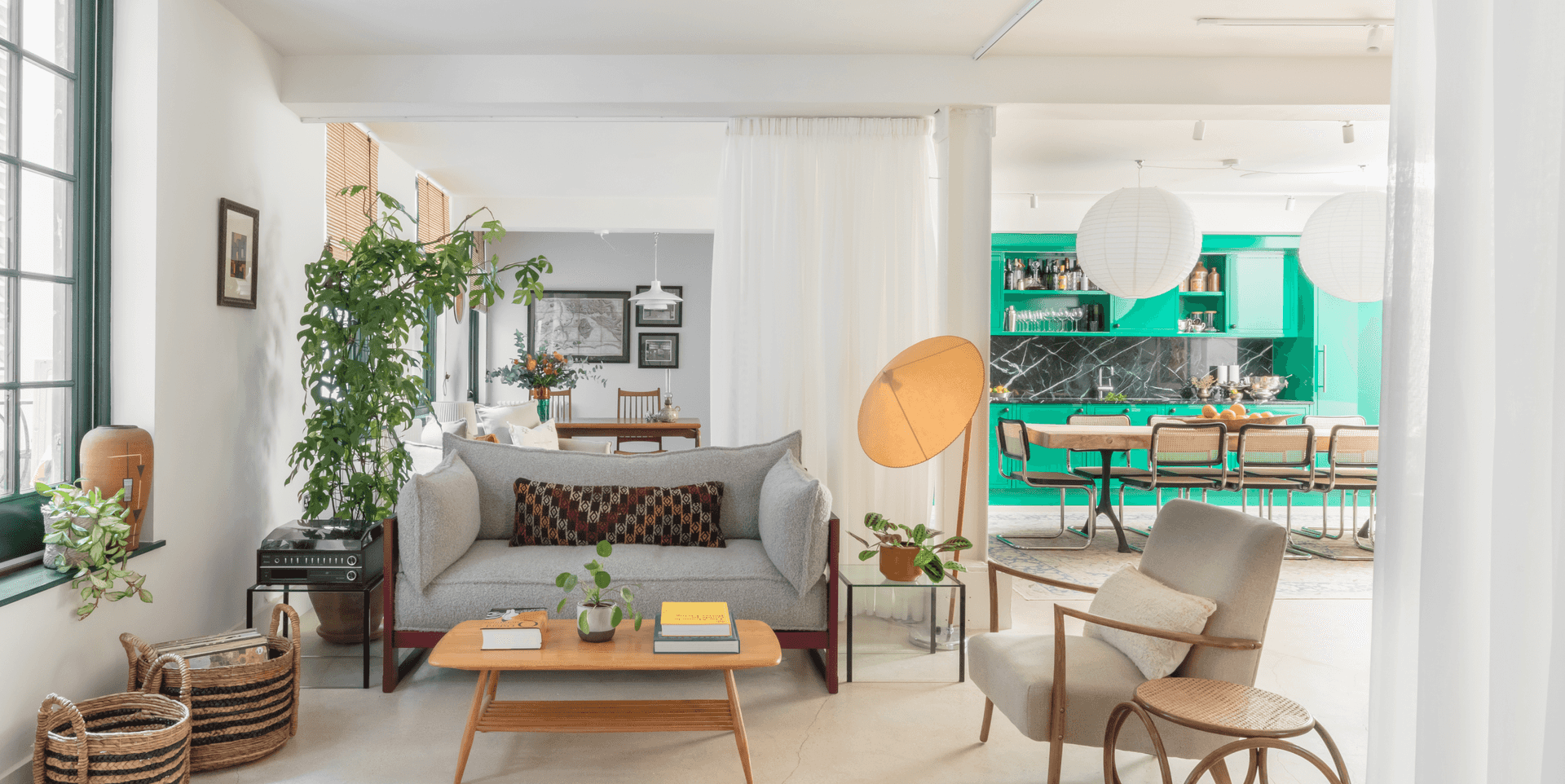 The outcome
Mason & Fifth opened their first building in late 2020 with more in the pipeline for 2021 and beyond. The platform has received positive feedback from residents and the M&F team, and is a core part of their offering.