Candle
Building a search engine for the fake news era to help people understand the biases behind the news they consume online.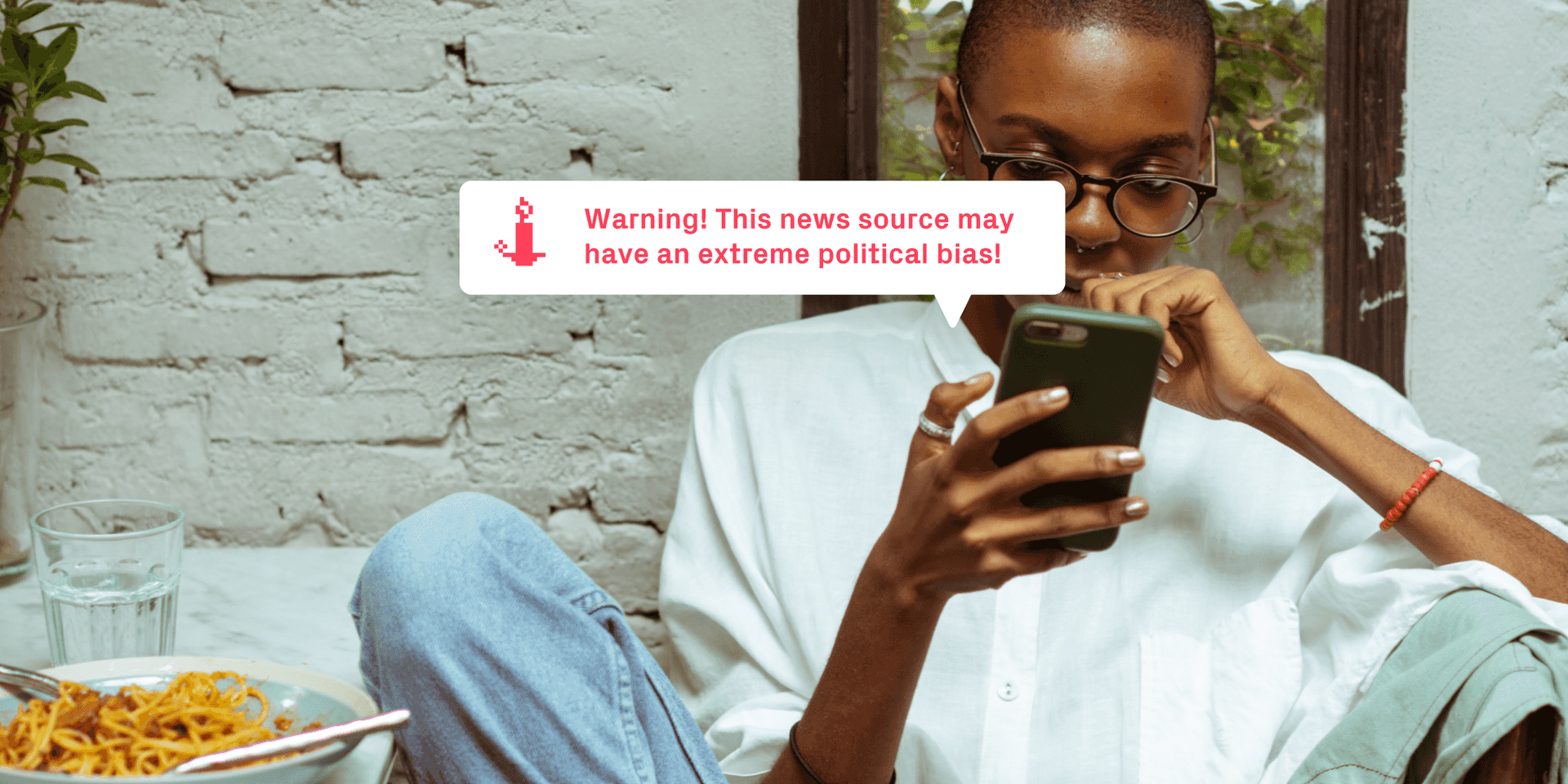 The brief
In the era of fake news and "alternative facts", how do we know what sources to trust online? This is the problem Mikko, founder of Candle and ex-Googler, set out to solve.
He engaged us to help him build a search engine that would pull in data from internet watchdogs about the political bias, factual accuracy and tendency towards pseudoscience and conspiracy theory of online news sources, and display it alongside search results.
The goal was to build a tool that would help people decide what to trust online, while also being a functional search engine suitable for day-to-day use.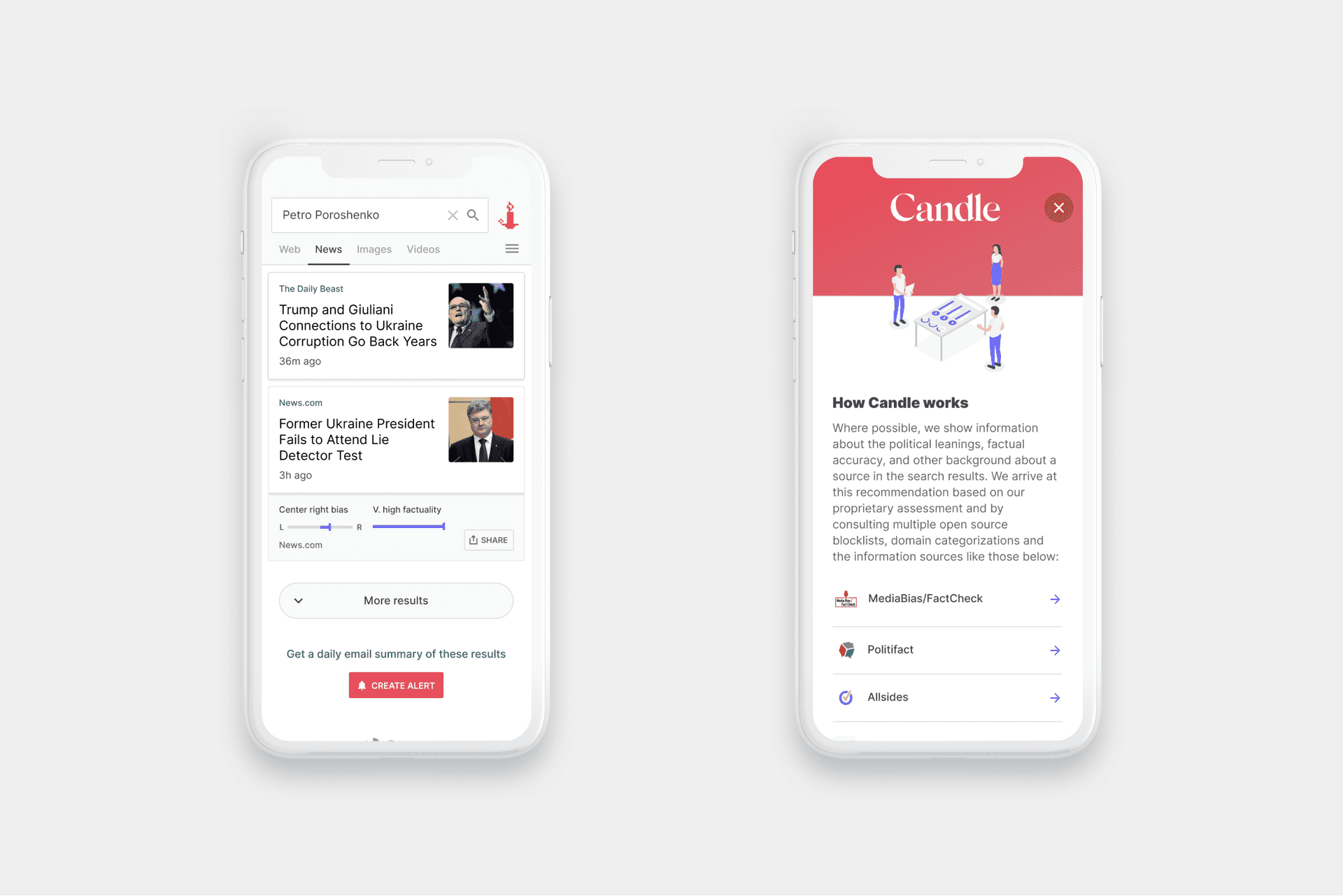 The discovery process
We started with a competitor analysis to understand the other players in the space. The building blocks of all search engine UI are mostly the same. Google, Bing and DuckDuckGo all use nearly identical designs to display web pages, images, articles and videos.
We considered a more experimental design but decided early on that familiarity was the most important factor – if someone was familiar with Google they should instantly understand how to use Candle.
The core design challenge was how to display the bias data for each result. We started by looking at the information available from each source and experimented with different ways of visualising it. This raised some interesting design questions. Does red mean Republican, Labour or warning? Should far-left and far-right look equally extreme? Where's the line between centre-right and centre-left? What if a source publishes politically biased content from left and right? Is truthfulness a scale or binary?
We experimented with different ideas and tested them with users. The end result is a simple, minimal UI that uses neutral colours and easily understandable language to communicate the bias data. The source is always clearly displayed and there are prominent links that explain how the analysis is generated.
"Crowdform understood our vision and product concept perfectly. Their team added tremendous value by discovering improvement opportunities from design to launch. Working with them felt like a real partnership."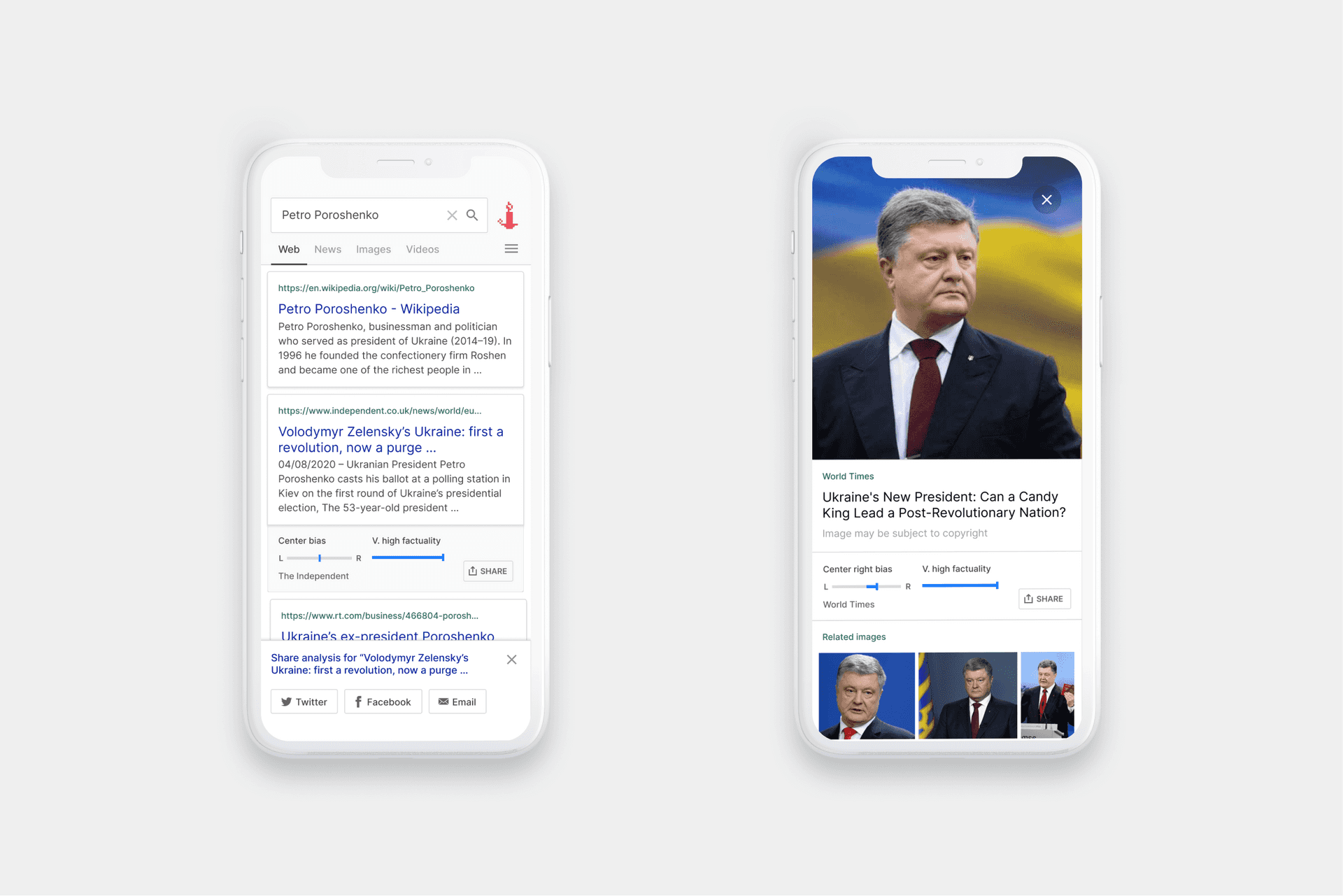 Building the product
To build Candle we used the Bing API to power the search results. To generate the analysis we used a combination of proprietary scrapers and APIs to populate a database with an aggregate score. When a search result comes from a source known to the database the bias data for that domain is shown to the user alongside the result with clear visual cues to draw attention to more extreme results.
We built a web app and accompanying browser extension. The web app is the core product and was built to work both as an everyday search engine as well as a tool for understanding bias. The browser extension monitors the pages you're viewing and notifies you if analysis exists for the site you're on. If a page is deemed high risk it will alert you – reducing the chance of being unknowingly misinformed or manipulated by the source you're viewing.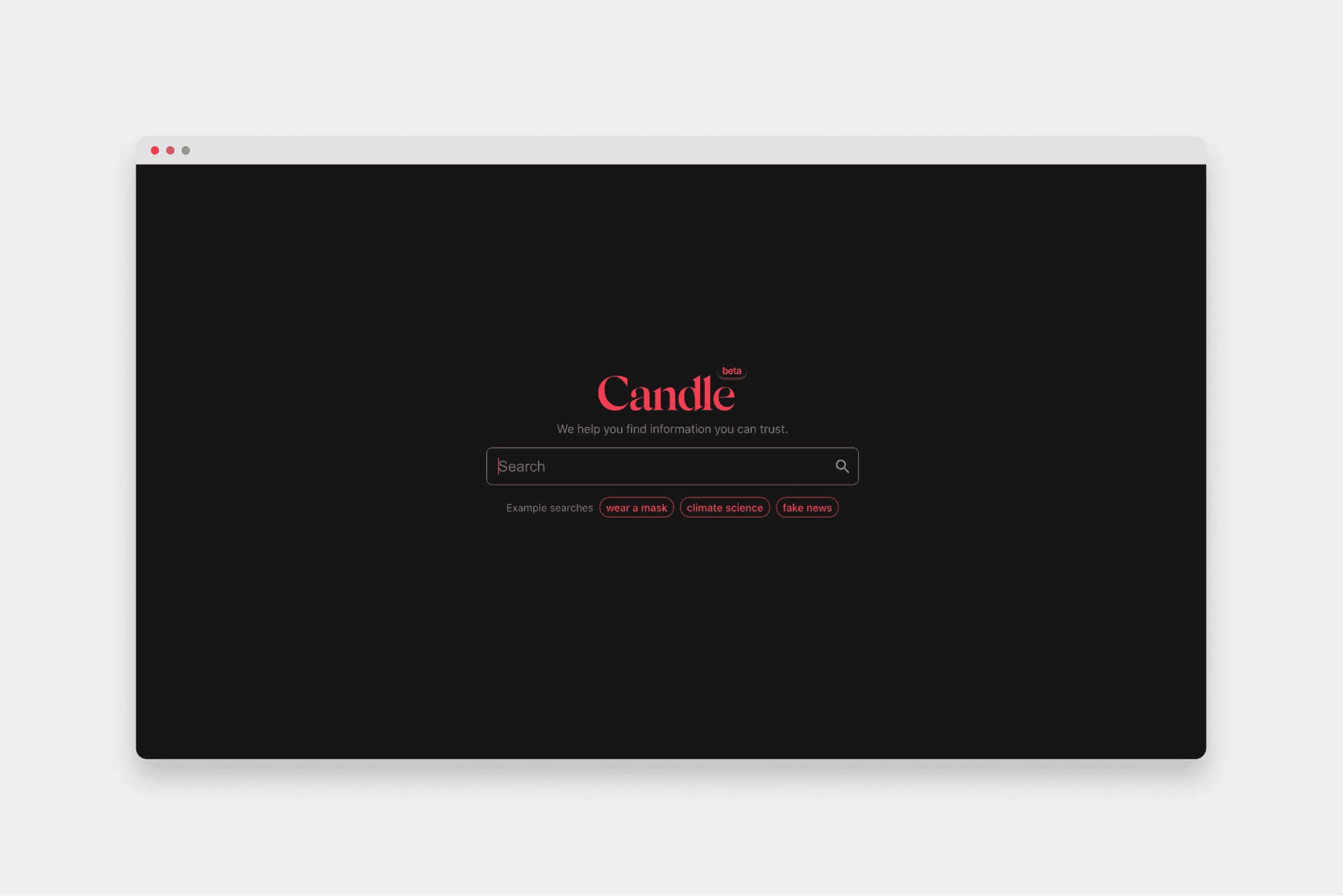 The outcome
Candle launched in 2020 amidst a global pandemic and US election – both defined by fake news and misinformation on a vast scale. We continue to work with their team as they expand their offering and build out new products.